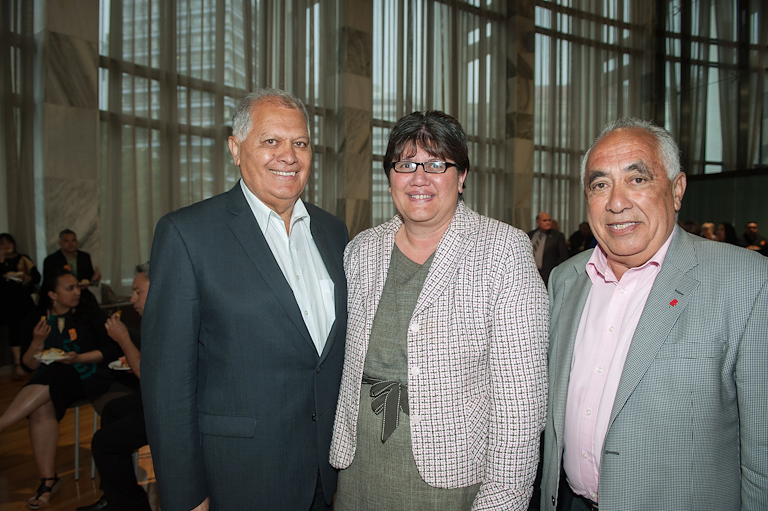 One of the many things our Kōkiri magazine readers told us from the survey, is that they wanted to hear from us more often.
As a result we started Kōkiritia, a monthly email newsletter. One of the upsides of electronic communications is how immediately we can get the news to you.
However, we also appreciate the pleasure of flicking through a magazine and keeping it close by to read at your leisure. Therefore our new look Kōkiri magazine will be published twice a year, in line with two key occasions on the Māori calendar, Waitangi Day and Matariki. So welcome to the first Waitangi Day issue of Kōkiri.
This year it is 175 years since the Treaty of Waitangi was signed. As such, Te Puni Kōkiri is working with colleagues at the Ministry of Culture and Heritage on Waitangi 175 prompting us to discuss the year 2040 – looking ahead and talking about the Treaty and where we see Aotearoa New Zealand 200 years after signing.
That's certainly a kaupapa that's been in my mind over the past year as we work with the Minister for Māori Development and Minister for Whānau Ora to focus on key priorities and make incremental gains towards results.
As 2015 starts, we would like to introduce some of our new managerial leaders. I am pleased to introduce Taria Tahana, our new Manager, Economic Wealth. Her profile includes her vision for what a thriving Māori economy will look like in 2040.
We also introduce three of our new Regional Managers, who are already a couple of months into their roles. Our Te Puni Kōkiri Offices are located in 18 towns and cities. The six new Regional Managers are responsible, with their teams, to keep us in touch with the needs and aspirations of Māori from throughout the motu, so that our work can reflect and respond to that. In the next issue we will meet our other three Regional Managers.
Ngā manaakitanga mō te tau kei te haere mai.
Nā,

Michelle Hippolite
Toihautū | Chief Executive