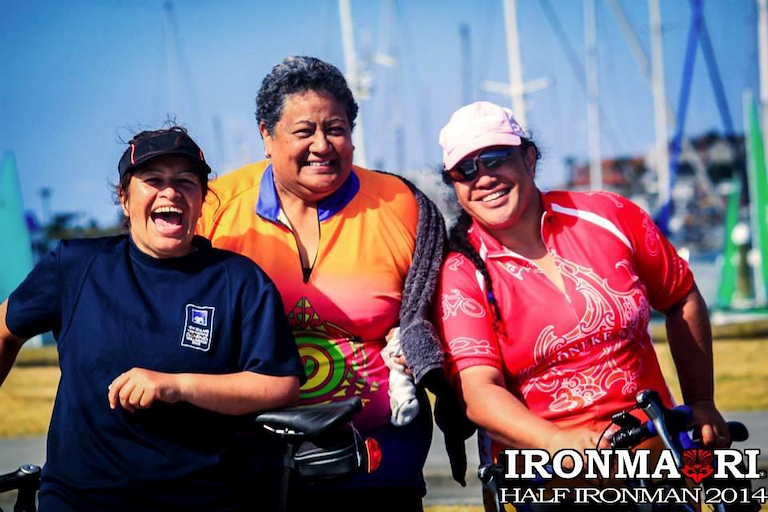 Te Puni Kōkiri staff were among thousands of Māori who flocked to Napier late last year to complete in the annual Iron Māori Competition.
"I never thought I would do anything like this," says Mahinaarangi Wehipeihana from our Ministerials team in National Office. She's pictured centre above after she completed the individual Half-Ironman event. With her are fellow competitors and colleagues Kim Smith and Dee Ayers.
"It was hard work, but worth it," says Mahinaarangi. I couldn't have done it without the support of my son, Rameka, and my whānau."
Tau kē wāhine mā!
Best of luck to whānau taking part in IRONMĀORI Taranaki on 13 February for tamariki and 14 February for adults, and on 28 February IRONMĀORI Kaumatua in Napier.
Find out about future IRONMĀORI events on: www.sportsground.co.nz/ironmaori