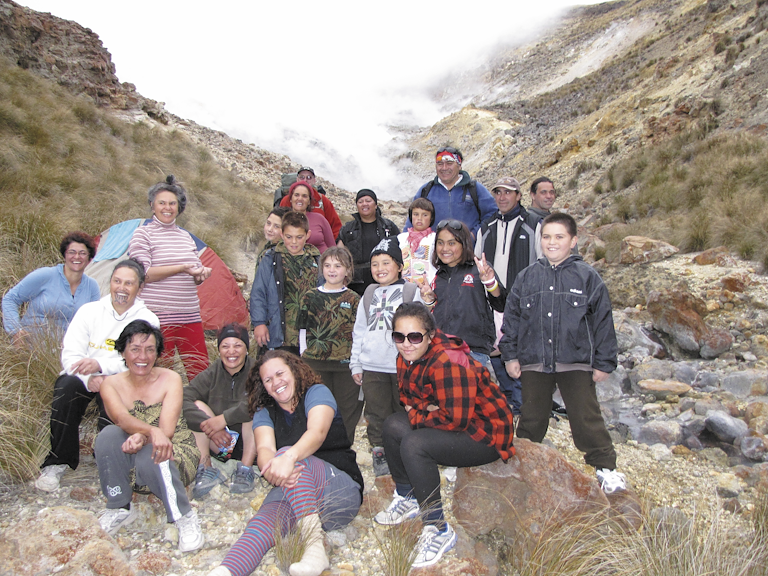 Six new collectives of health and social service providers have been given the go-ahead to develop a plan for their transformation to whānau-centred services as part of the Whānau Ora approach.
In 2010, 25 collectives throughout the country were selected to develop a Programme of Action (POA) for Whānau Ora.
Last year's Budget allocated further funding to extend the model to eight key localities and the Whānau Ora Governance Group recently gave approval to collectives in six of these areas to begin developing POAs.
The POA will reflect the voice of whānau – their dreams and aspirations – and articulate the organisational changes that need to happen to achieve the whānau-driven outcomes.
It will enable the collectives to identify opportunities to enhance what they currently do and, at the same time, seek new and innovative opportunities to do things differently to support whānau to realise their aspirations.
The final two priority locations – Hauraki and Manawatū – are close to completing Programmes of Development.
Kaipara Whānau Ora, Te Tai Tokerau (Northland): TUOH Charitable Trust; Kaipara Abuse Prevention Incorporated; Kumarani Productions; Maungarongo Trust; Te Korowai Puma Incorporated; Te Roroa Learning Assistance Charitable Trust; Kaipara Budgeting Service; Northern Wairoa Anglican Parish and Pastorate; Homebuilders Community Services
Raukawa Maniapoto Alliance, Waikato (Hamilton): Maniapoto Māori Trust Board; Raukawa Charitable Trust; Ngāti Maniapoto Marae Pact Trust; Taumarunui Community Kōkiri Trust
Wairarapa Whānau Ora Collective, Takitimu (Hawke's Bay): Te Hauora Rūnanga o Wairarapa; Whaiora Whanui Trust; Rangitāne o Wairarapa; Ngāti Kahungunu ki Wairarapa
Whānau Ora ki Tūwharetoa, Te Arawa (Rotorua): Tūwharetoa Health Charitable Trust; Te Korowai Roopu Tautoko Incorporated; Tongariro Whānau Support Trust Incorporated; Te Kupenga Charitable Trust
Te Hono ki Tararua me Ruahine, Te Whanganui ā Tara (Wellington): Te Rūnanga o Raukawa; Muaūpoko Tribal Authority
Ngā Kete Mātauranga Pounamu Charitable Trust and Awarua Social Services, Te Waipounamu (South Island)
Whānau Ora ki Tūwharetoa
Whānau Ora ki Tūwharetoa represents four providers who have been delivering health, social and education services to families in the tribal rohe for the past two decades.
Colin Rangi, chair of the Ngāti Tūwharetoa Whānau Ora Interim Governance Group, says the iwi has a long history of working collaboratively as evidenced by its role in the formation of a united front for Māori advancement.
At a hui at Pukawa on the western shores of Lake Taupō in 1856 – convened by Iwikau te Heuheu – tribal leaders elected the first Māori King, Pōtatau Te Wherowhero.
Mr Rangi says Ngāti Tūwharetoa has historically pulled together in times of hardship and need for its people. In responding to the impact of the 1918 flu pandemic and subsequent economic depression, for example, the iwi employed the first doctors in the region.
"Again, we will need to come together to address issues of poverty, unemployment, cultural revitalisation and kaitiakitanga working with hapū, whānau and tribal economic authorities to improve both the current and future state for our iwi.
"The Whānau Ora process has created a platform for Ngāti Tūwharetoa to re-evaluate how we engage on the kaupapa of whānau development, to re-assess the way in which we must all develop as 'Tūwharetoa Inc.' and how best to understand and provide for the needs and aspirations of our whānau.
"Our aim is to ensure that Whānau Ora is not merely a catch cry of the latest government but a movement to meaningfully, positively transform the lives of people living in the Ngāti Tūwharetoa rohe."