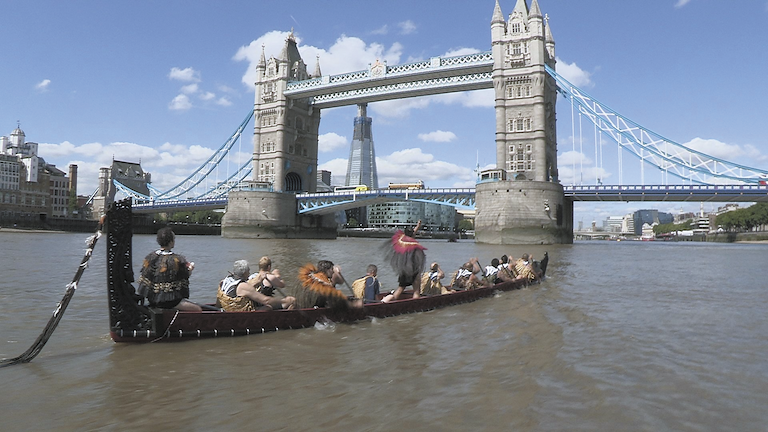 The appearance of the ceremonial waka taua, Te Hono ki Aotearoa in London as part of New Zealand's participation in the Queen's Diamond Jubilee, is being supported by Te Puni Kōkiri, the Ministry of Culture and Heritage and Toi Māori.
Associate Minister of Māori Affairs and Minister for Arts, Culture & Heritage Hon Christopher Finlayson said "The appearance of the European based waka is an iconic New Zealand symbol for the Queen's Diamond Jubilee. The traditional waka reflects the maritime traditions of the Māori people, as well as the important role of Māori culture in modern New Zealand society."
The waka taua was built for the Museum Volkenkunde in Leiden, Holland, and will once again feature on London's Thames River.
Te Hono ki Aotearoa was handed to the city of Leiden's guardianship in 2010 by representatives from Toi Māori, and participated in the City of London Festival in July 2011. General Manager of Toi Māori Garry Nicholas commented, "The waka taua is a symbol of Pacific and particularly Māori design innovation and adaptation brought about by the availability of large trees in this country."
The waka taua will be crewed by many of the same paddlers from previous international promotions of New Zealand held in Leiden and London.