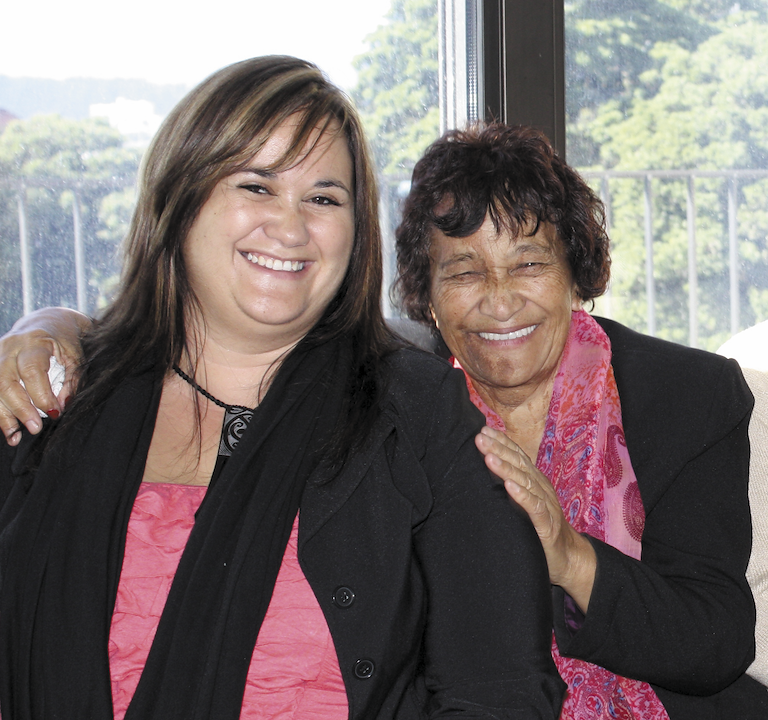 The home people of five tribes journeyed to Wellington on Thursday 29 March 2012 to witness the final step in the passing of legislation that settled their Treaty of Waitangi grievances with the Crown.
Waiata, haka and mōteatea of the descendents of Ngāti Manawa, Ngāti Whare, Ngāti Pāhauwera, Ngāti Maniapoto and Ngāti Porou reverberated throughout New Zealand's House of Representatives as one by one, their Treaty settlement Bills were read for the third time.
Māori Affairs Minister Dr Pita Sharples led proceedings, with an extended session that began at 9am with the Ngāti Whare Settlement Act and the Ngāti Manawa Settlement Act. Dr Sharples said the Crown acknowledged the suffering it had caused and apologised unreservedly.
"As we stand together today, the Crown alongside Ngāti Manawa and Ngāti Whare, we look at the past with our eyes wide open. We do not shy away."
"All those things Ngāti Manawa and Ngāti Whare families have lost due to the actions of the Crown can never be totally replaced, and yet today, Ngāti Whare and Ngāti Manawa settle their grievances with the Crown and, in doing so, honour us all with their mana."
Next, the Ngā Wai o Maniapoto Act formalised the eternal relationship of Ngāti Maniapoto with the Waipā River and descendants rights to participate in its management.
Of Ngāti Pahauwera heritage himself, Dr Sharples acknowledged those who had travelled to Wellington for years bearing the grievances and aspirations of the families from Tawhiwhirangi maunga and Mōhaka awa.
"Those who have passed, live on in our history, live on in our people and importantly today, live on in New Zealand law."
The final treaty grievances settled for the day were those of the people of Ngāti Porou. Dr Sharples paid tribute to those who had led the claims process over the decades.
"I pay particular respect to their leadership, fortitude and vision in championing this settlement, and acknowledge the momentum achieved through the steely determination of the negotiating team, Te Haeata".
Treaty of Waitangi Negotiations Minister and Associate Māori Affairs Minister Hon Christopher Finlayson said in the 10 years to 2009, only an average of 1.4 Treaty bills were passed each year, and the day marked the end of a long journey for these settlements.
"Now we are seeing the end result of that hard work, which is settlement legislation being passed by Parliament so that iwi can benefit from the resolution of their claims and we can put these grievances behind us as a nation."
Noting the buses parked outside parliament that had each travelled hundreds of kilometres, representing the ahi kā of five tribes, Dr Sharples said the day was a milestone for the entire nation.
"It is an historic day for each of these iwi, it is also an historic day for New Zealand. Today the Crown apologises and makes amends for past actions. With the goodwill and mana of the peoples of Ngāti Manawa, Ngāti Whare, Ngāti Maniapoto, Ngāti Pahauwera and Ngāti Porou we are moving on and facing the future together."