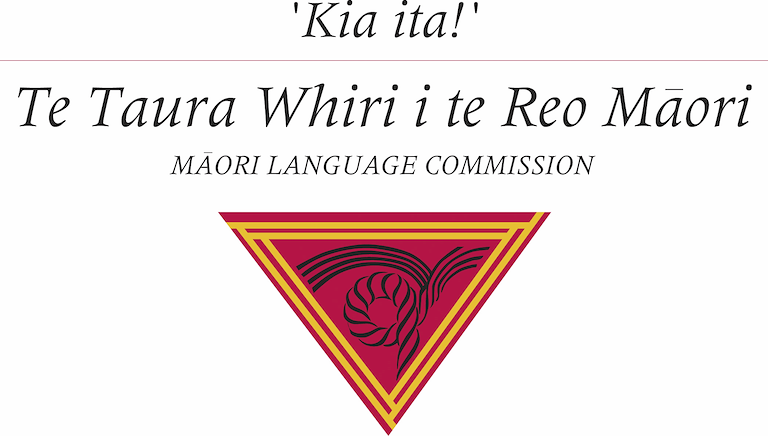 Every year since 1975, Aotearoa has marked Māori Language Week. Thirty seven years later, Māori Language Week continues to become more and more popular. Māori Language Week 2012 is from Monday, 23 July to Sunday, 29 July, celebrating with the theme Arohatia te Reo, which is to cherish the language.
Te Wiki o te Reo Māori is promoted and supported by a longstanding tripartite partnership of Te Taura Whiri i te Reo Māori, Te Puni Kōkiri and Te Kāhui Tika Tangata (Human Rights Commission).
Each year, Te Taura Whiri i te Reo Māori (the Māori Language Commission) receives a large number of requests for national and regional Māori Language Week events. With a new online facility, you can now list your own event or view events happening in your community and area.
MĀORI LANGUAGE WEEK LAUNCH
The Māori Language Week celebrations will be launched in Hamilton at 8.30am, Monday 23 July at The Atrium, Te Awa, The Base, Corner of Te Rapa Road and Avalon Drive Hamilton. Nau mai, haere mai. Join in the opening of Māori Language Week, share a morning snack and enjoy local kapahaka.
All Te Taura Whiri i te Reo Māori resources for 2012 will be available online by 1 June 2012. Go to https://www.tetaurawhiri.govt.nz/rauemi-a-ipurangi/.
MĀORI LANGUAGE AWARDS
Te Taura Whiri i te Reo Māori has been hosting Māori Awards since 2004. The Māori Language Awards acknowledge and showcase the efforts of communities, organisations, schools, businesses, the media and government bodies to promote and use reo Māori.
Nominations for the Māori Language Awards open on 1 June 2012. If you are celebrating Māori Language Week or commencing a Māori language initiative, why not enter the awards too.  In the next edition of Kōkiri, look out for more details about the Awards categories and criteria.
MĀ TE REO
Mā te Reo is a government funded programme established by the Minister of Māori Affairs in 2001, and is administered by Te Taura Whiri i te Reo Māori. Mā te Reo aims to support projects, programmes and activities that contribute to local level Māori language regeneration.
Mā te Reo opens on the first day of Māori Language Week, Monday, 23 July 2012. At the Māori Language Week launch Mā te Reo will be holding a clinic to provide information on how to make a successful application, what areas are a priority, and what information is required to accompany an application.