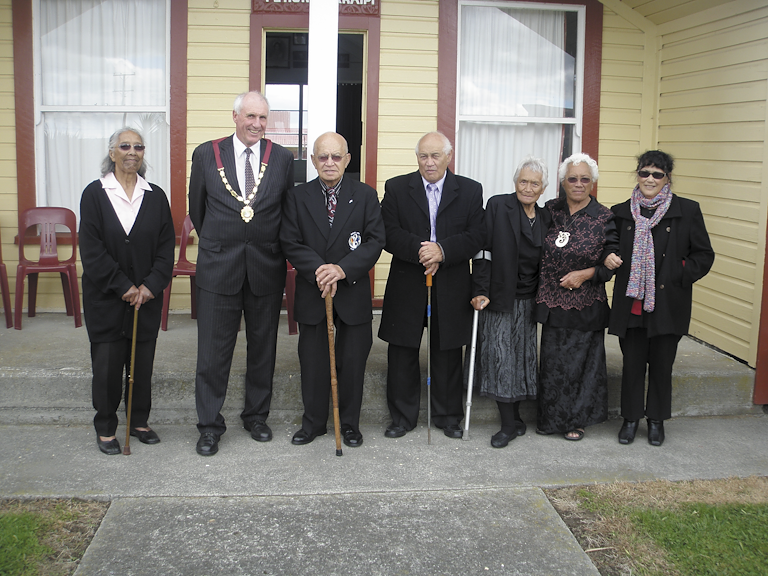 A longstanding grievance has been resolved at Turakina, 87-years after the local council built a road through the middle of Tini Waitara Marae.
"All those years ago they just put the road through our marae because it was easier than going around, that was the only reason. This mamae has been here for a long time," says Toroa Pohatu, Ngā Ariki hapū chair.
To this day Turakina Beach Road cuts right through Tini Waitara Marae, separating the church and urupā from the wharenui and wharekai. However in March, marae whānau and Rangitikei District Council members marked the resolution of this grievance. The council paid the marae $80,000 and also waived all future building consent costs for Tini Waitara.
Kaumātua Bill Maremare's grandfather was one of those who formally raised this grievance with council officials, and two generations later it was his grandson helping to finally facilitate its resolution.
"I am fortunate to be here today to complete what my ancestors' began. I want it to finish up while I am alive. I don't want it to carry on to my children and grandchildren," says Bill.
Toroa says over time various Government departments, including Te Puni Kōkiri, have helped Tini Waitara families work out how to resolve this longstanding issue.
"But in the end it's always up to the trustees to finish and resolve it. That's how Te Puni Kōkiri works, letting us know about the policies, processes, land court information so we could finish the job ourselves."
Paying tribute to those who have worked to resolve this issue – including local council members and Mayor Chalky Leary as well as generations of Tini Waitara people – Toroa says sorting this issue once and for all was made better by the fact the local people did it themselves.