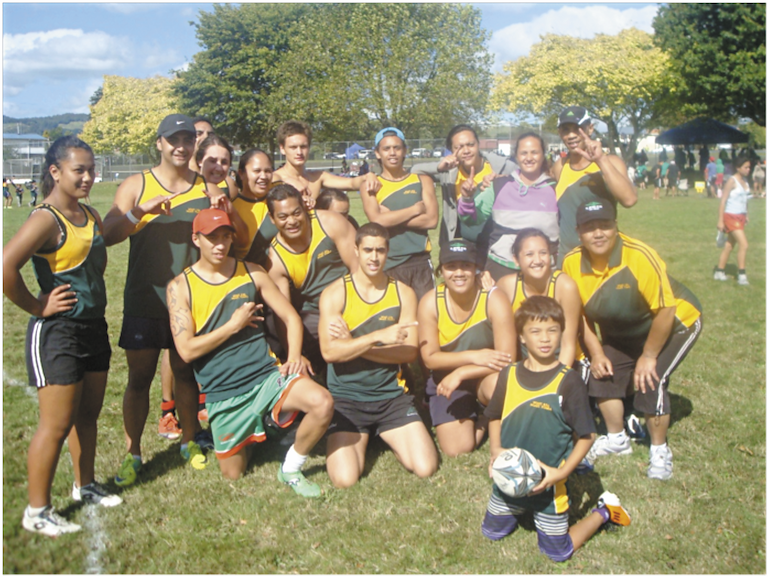 Nā te karanga o Te Papa Tākaro o Te Arawa ka hui ngā tini me ngā mano nō ngā whānau, hapū, marae maha me ngā iwi o Te Arawa. I ngā rā e whā o 22 ki 25 Poutū-te-Rangi i haruru te whenua o Rotorua Lakes High School ki ngā uri o te waka o Te Arawa.
Te Arawa Pride was to the fore during the four-day 2012 Te Arawa Pride whānau, hapū, iwi and marae challenge held at Rotorua Lakes High School in March. Extended by a day due to record numbers – one thousand descendents competed in a range of sporting and cultural challenges while another thousand supporters were on hand to cheer on whānau.
Hosted by Te Papa Tākaro O Te Arawa and sponsored by Te Puni Kōkiri, the hugely successful event saw descendents of Te Arawa waka compete in a range of sports, talents and whaikōrero challenges. A unique whānau category enabled youngsters to take part alongside elders, while a more competitive open section catered for serious competitors. This year a new Xfactor category showcased diverse talents while toastmasters displayed the skills of Te Arawa's top orators. Teams and individuals competed in 13 sports including touch, netball, table tennis, basketball, squash and the traditional Māori game of Ki-O-Rahi. By the end of the challenge, Ngāti Rangitihi descendents came out on top, with Ngāti Rangiwewehi second, Waitaha from Te Puke third, Ngāti Kearoa Ngāti Tuara fourth and Ngāti Rongomai fifth.