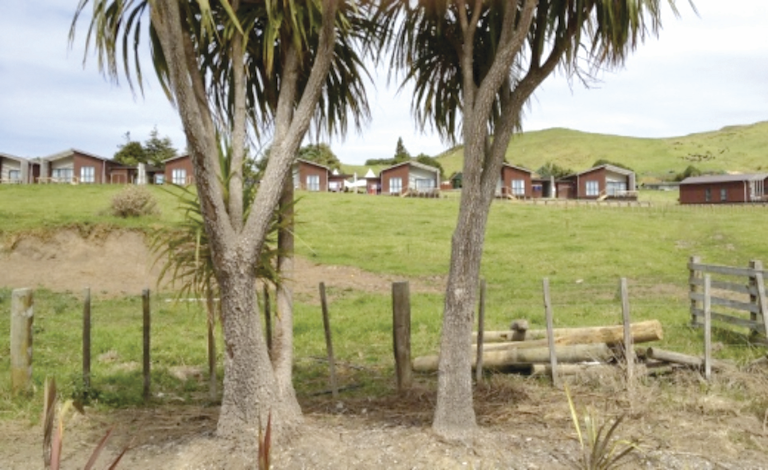 Kaumātua from the Ngā Pōtiki rohe are settled and happy in their new homes situated on land looking out towards the sea and Mauao.
The beautifully-designed, fully-landscaped two-bedroom units were built as a result of a major papakainga development between Mangatawa Papamoa Blocks Incorporated, Housing New Zealand, Tauranga Energy Consumer Trust, and Te Puni Kōkiri.
Although the 10 houses were 'officially' launched on 10 March, the kuia and kaumatua moved into Ngā Tuahine Place, just before Christmas 2011 after the homes were blessed.
"They chose when they wanted to move in and they are so happy," says project co-ordinator Victoria Kingi, who is also a trustee of the Trust. All units were allocated after the Trust applied a robust selection process that included ensuring the tenants are shareholders, over 60 years, committed to their Marae, Tamapahore, and meet Housing New Zealand criteria.
Mangatawa Papamoa Blocks Inc is a Māori land Incorporation that administers over 700 acres of Māori land situated in the heart of the Ngā Potiki tribal area near Rangataua harbour, Te Maunga and Papamoa.
The Trust successfully completed a rigorous screening process to land one of only three national Māori Demonstration Partnerships with Housing New Zealand to build the kaumātua units.
As a partnership the Trust set aside Māori land for the papakainga which can accommodate up to 30 dwellings and will provide the administrative and project management assistance required. Housing New Zealand will provide approved lending of approximately $1.1 million and a grant of $1.7 million. Te Puni Kōkiri supported the Trust through the Special Housing Action Zone programme with capability assistance and ongoing support.
"A lot of good will and preliminary work from many stakeholders has gone on behind the scenes to get us to this point. A joint agency approach between various government departments, education institutions, local council and even the Māori land court has been invaluable" says Victoria Kingi.
Completion of the 10 kaumātua homes marks the end of Stage 1 of the papakainga development. Ms Kingi says the Trust now wants to move into Stage 2 and build another 20 homes. Their first priority was their kuia and kōroua. Their second priority is low income families. "If we had all the funding now, we'd start building tomorrow. But funding is limited and so we need to take a staged approach," Ms Kingi says.