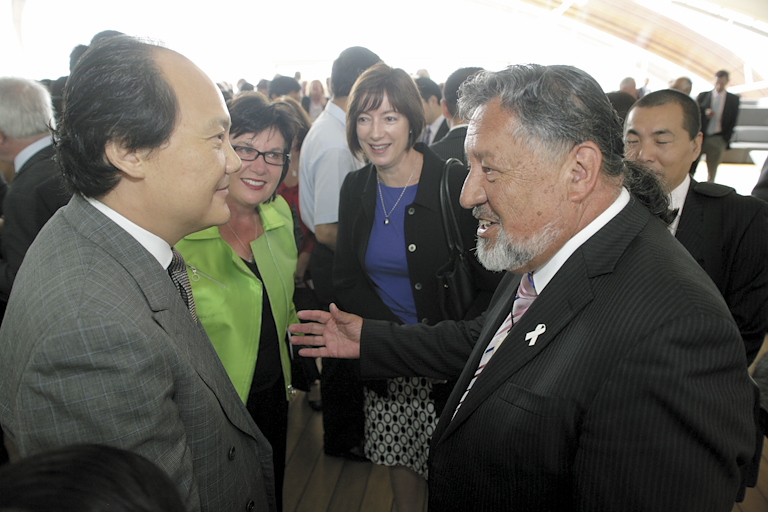 Earlier this year the Minister of Māori Affairs hosted an event that explored the unique contribution that Māori make to NZ Inc.
NZ Inc is about a unified government approach to setting priorities and coordinating operations related to New Zealand's key economic partners. The NZ Inc strategies aim to strengthen our economic, political and security relationships with countries and regions, encourage people to people links and two-way investment.
It also seeks to promote efficiency and effectiveness across government agencies that work in, and with, other countries. Government has already launched two NZ Inc strategies; "Opening Doors to India" and "Opening Doors to China".
Dr Sharples told the gathering of around 120 participants in Wellington that "every developed nation around the world is competing to enter these markets that are emerging as the new global powers of the 21st century."
"It is vital that New Zealand has a coordinated approach to our engagement with these nations," Dr Sharples said. "We also need to be unique. We need a value proposition that our much larger competitors don't have. That value proposition is Māori."
Māori can make a significant contribution to the NZ Inc table. The Māori economy, worth nearly $37 billion in 2010, is a commercial powerhouse within the New Zealand economy.
Overseas markets, and international visitors to New Zealand, are increasingly receptive to the cultural distinctiveness inherent in indigenous products and services. For example, the NZ Inc China Strategy contains a priority action to build and consolidate Māori cultural and business linkages with China.
Māori goods and services are unique and it is the tikanga Māori aspects of them that make them our point of difference in the world. Not just in the design or the materials, but in the way Māori do business.