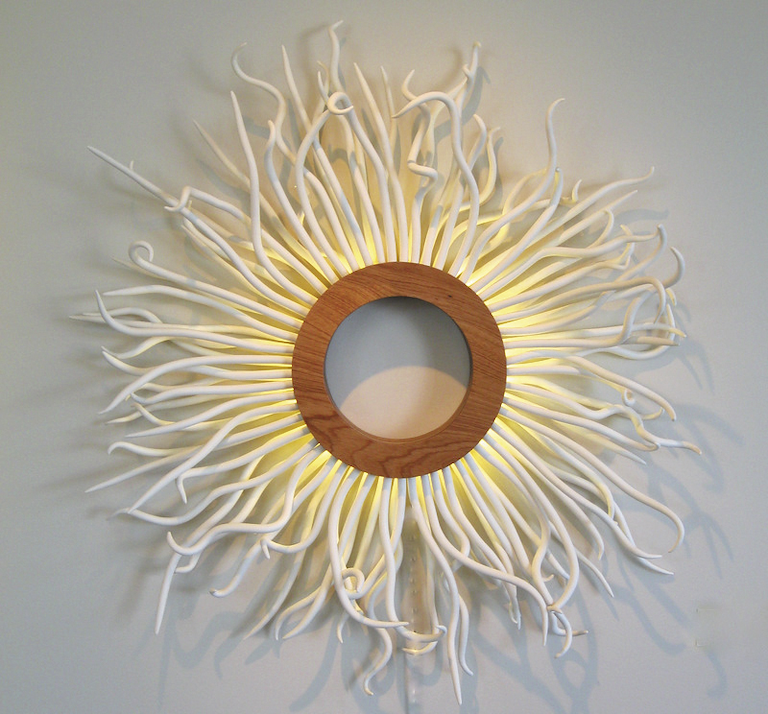 Several years ago when Auckland couple Todd (Ngapuhi, Ngāti Manu, Te Mahurehure) and Karuna (Ngāti Inia) Douglas were injured, they found themselves out of work and social welfare staff out of ideas.
"We ended up on a sickness benefit and there was kind of an acceptance for us to stay on it. No one was really listening to us about wanting to find jobs where we could use our skills," says Karuna.
"So we thought, just get on with it, create our own jobs that suit us."
Fast forward twelve years, and the former sickness beneficiaries are now running a high-end ceramic art enterprise but they say the road has been anything but easy. Years back the couple enrolled in community education ceramic night classes. With Todd's background in building they saw a gap in the hand basin market, noting those on offer – even though prices varied – were mostly white, boring and unattractive. Seeking out former Crown Lynn employees for technical expertise, they were almost ready to go when container loads of Chinese hand basins flooded the market. Cheap and plentiful, Todd and Karuna's unique artisan pieces could not compete.
So it was back to the drawing board, some soul searching and consultation with mentors who helped them to focus on Todd's outstanding design talent. Now they produce decorative ceramic adzes, fish hooks, paddles, tiki bottles and jewellery from their Muriwai Beach studio. Their Maia Design pieces are unique, created using unique glazes and techniques. As well as a range of products sold by retail outlets, Todd also creates exclusive "one off" pieces of art under his own name.
Karuna says Te Puni Kōkiri's Māori Business and Facilitation Service team provided invaluable mentoring and support at a time when their business needed it.
"Te Puni Kōkiri has kept in touch, helping us with business mentoring; our account manager always has feedback for us, information to help us know about networks that we could get involved in. Thinking about it, those networks are priceless."
While her whānau are of Hindu, Indian descent, Karuna's family links with Māori began in 1914 when her traveller grandfather arrived from Zimbabwe and settled in Murupara, with a handful of other Hindu forestry workers.
"So I say I am from Murupara, all our stories here start from there. We would go to tangi and marae back there where there are lots of 'Mindis' – Māori Hindis – from that time; chicken curry is big on some marae down there you know!"
When the recession hit, Todd and Karuna sat down to work out their strategy and instead of dropping prices, they put them up and also increased product quality. Their rationale was that Todd's work was worth it, buyers at the top end of the market usually do better in recessions anyway and importantly, it was hard to compete alongside scores of other producers who were competing on how low their prices could go.
"We made a conscious decision to increase quality, spend more time and energy to get to a higher standard and then increase prices. We thought if we had gone cheaper, later on our customers wouldn't buy the expensive stuff because you've established yourself as a budget line. We've seen a lot of others get into trouble this way."
Karuna says their strategy paid off - literally - with Todd's pieces popular amongst buyers here and overseas. Recently a family on holiday in New Zealand fell in love with some of his decorative paddles and flew back to Dubai on their private jet with three $3500 paddles on board.