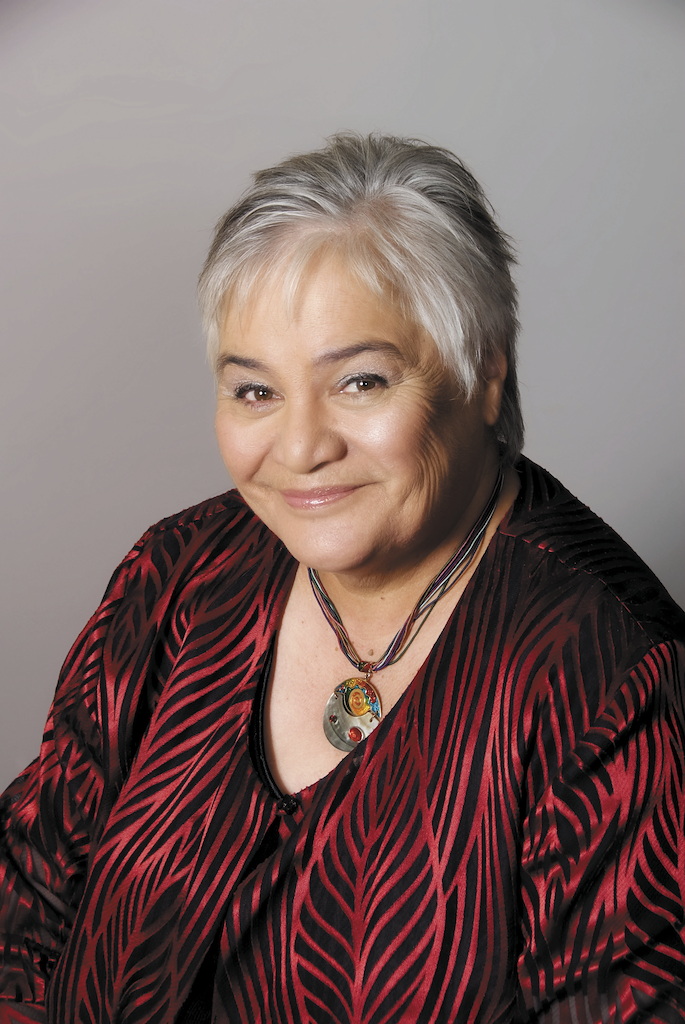 Several Whānau Ora Regional Leadership Groups (RLGs) throughout the country are enlisting the support of new community representatives.
A total of 10 RLGs provide high quality advice to the Whānau Ora Governance Group, lead strategic change for Whānau Ora within their region, foster excellent communications and relationships, and provide representation of Whānau Ora at a local and regional level.
They also have an important role in considering funding proposals to support whānau.
Membership includes between three and seven community representatives who come from diverse backgrounds and have expertise and skills in health and social services as well as whānau and community development.
RLGs also include one representative each from Te Puni Kōkiri, the Ministry of Social Development and District Health Boards.
Te Tairāwhiti (East Coast)
Hine Flood has been appointed to Te Tairāwhiti (East Coast) RLG as the local representative for the Wairoa community.
Hine has held several positions within the Wairoa community – particularly in the area of education – and is a relieving teacher at Wairoa College, interim manager of the Wairoa Learning Centre and the Community Activities Officer at Tairāwhiti Community College.
She is also a Community Development Worker with the Wairoa District Council and a Community Education Officer with Tairāwhiti REAP.
Hine has served on various boards including the Wairoa Drug and Alcohol Misuse Society, Wairoa Youth Services Trust, Wairoa Safer Community Council and Wairoa Age Concern.
She and her husband have raised five children and 10 mokopuna in Wairoa. Speaking on her appointment, Hine says she is humbled by the vote of confidence.
"My aspiration is to continue to support, advocate, challenge and encourage contribution and participation by our people to be a catalyst for self-choice and direction in their long-term wellbeing."
She joins Lois McCarthy-Robinson (chair), Owen Lloyd, Manu Caddie, Te Pare Meihana and Dr Apirana Mahuika as community members of Te Tairāwhiti (East Coast) RLG.
Te Arawa (Rotorua)
Danny Morehu has been appointed to Te Arawa (Rotorua) RLG as a community representative replacing Timoti te Heuheu.
Timoti has stepped down from his RLG role but remains committed to the Whānau Ora kaupapa and the benefits that will be realised by whānau now and in the future.
Danny – who works for the Department of Corrections as the relationships manager for the Waiariki area – has led and supported projects that link directly to improving public safety and outcomes for Māori in the judiciary system.
He has strong community and professional networks and is widely respected by iwi for his contribution to safer communities.
As well as a post graduate diploma in business from the University of Auckland, Danny is a fluent speaker of Māori and has an in-depth knowledge of tikanga and te ao Māori.
He joins Toby Curtis (chair), Piki Thomas, Merepeka Raukawa-Tait, Jacob (Hakopa) Paul and Emily Rameka as community members of Te Arawa (Rotorua) RLG.
Tāmaki Makaurau (Auckland)
The Tāmaki Makaurau (Auckland) RLG is calling for nominations for two new community representatives.
Candidates must have a primary interest in promoting the wellbeing of whānau within the Auckland region, be well known in the community and have a mix of skills and experience in the health, social, economic and cultural sectors.
For information about the nomination process, email whanauora@tpk.govt.nz.
Pacific Peoples
New Pacific community representatives for three RLGs will soon be announced by the Minister for Whānau Ora, Hon Tariana Turia.
A nominations process has taken place to appoint up to nine Pacific members to the RLGs with the largest Pacific communities: Tāmaki Makaurau (Auckland), Te Whanganui ā Tara (Wellington) and Te Waipounamu (South Island).
Four of the selected Whānau Ora collectives represent Pacific providers in those regions: Alliance Health+ PHO and Pacific Island Safety and Prevention Project (Tāmaki Makaurau), Pacific Care Trust (Te Whanganui ā Tara) and Pacific Trust Canterbury (Te Waipounamu).