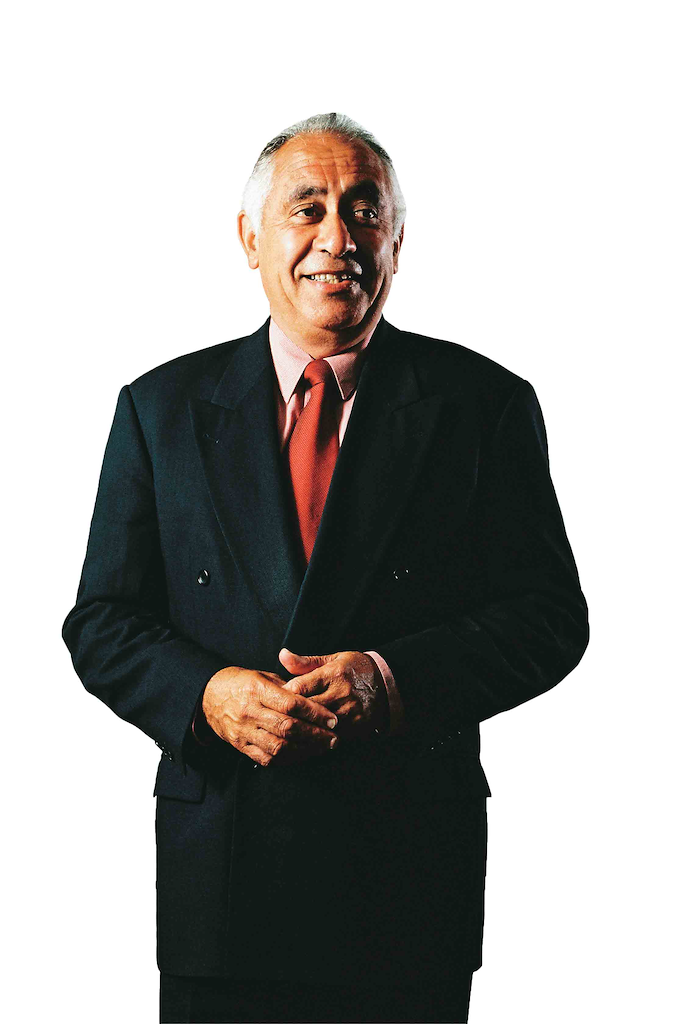 Since our last issue, New Zealand lost two of the country's most respected Māori leaders; Tā Peter Tapsell and the Reverend Hone Kaa. Tā Peter's life was marked by achievement no matter what he turned his hand to. Hone Kaa was one our staunchest advocates for the safety and wellbeing of our children. Te Puni Kōkiri extends condolences to the whānau of Tā Peter and Hone Kaa.
As we go to press, our Minister has just announced that Te Puni Kōkiri will be refocused and strengthened to facilitate our ability to operate across multiple sectors, and support the breadth and depth of relationships that iwi and Māori communities now have with Government, from Ministers to the front-line service delivery agencies. I am delighted with this because it's an important opportunity to refresh Te Puni Kōkiri's role and mandate within the state sector in order to tackle the areas of highest priority for our ministers: decent housing, better education results and stronger job pathways and choices for whānau Māori.
Te Puni Kōkiri is actively involved in the business growth agenda and as part of this we are supporting our Minister, Dr Sharples, who is a member of one of the Ministerial groups being led by Hon Steven Joyce.
Māori participation in this area is considered to be very important especially the vital contribution that Māori culture can make to NZ Inc in key markets such as China which is increasingly recognised and valued.
Our Minister is planning a trip to China in June which follows up on the highly successful business delegation there in 2010. The upcoming trip will build on the strong relationships developed as a result of this earlier visit, and use the impetus created to continue to celebrate Māori culture and Māori business in China.
As I write, the Māori Economic Development Panel has been gathering views about increasing New Zealand's economic growth and improving Māori participation and contribution to help raise incomes and living standards. Their report to Ministers Sharples and Joyce by the end of July is eagerly anticipated.
Our Associate Minister Hon Christopher Finlayson is keen to progress work on Ture Whenua Māori. Consultation will also be undertaken on the recommendations of the Māori Affairs Select Committee's inquiry into the operation of the Māori Community Development Act: depending on the outcome of that consultation, this may have some impact on Māori Wardens. Settlements are moving ahead and of course, we recently saw the historic situation of five Treaty Settlements being enacted in a single sitting day in the House.
Work in Whānau Ora has also been progressing steadily. The Prime Minister has unveiled a youth mental health initiative, six new provider collectives have been given the go-ahead and Regional Leadership Groups are enlisting the support of new community representatives. Mana wāhine in Wellington share their vision for future whānau success and a new early childhood centre in the Far North is offering tamariki the best start in life thanks to a Whānau Ora approach.
What really pleases me is that all of this activity shows what I mentioned earlier about Te Puni Kōkiri's strong participation in this Government's programme. The stories in this Kōkiri are linked together by a single theme 'Te Ahi Kā'. We put the spotlight on people and groups keeping the home fires burning, and we highlight the role of Te Puni Kōkiri to assist Māori to realise their potential.
All of the good work we are doing now, and the opportunities from the Refocus of Te Puni Kōkiri, helps us to strengthen the foundation on which we improve outcomes for Māori.