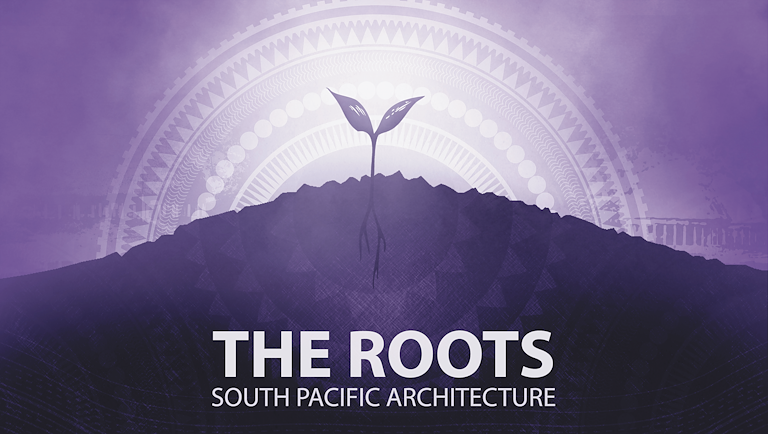 After graduating from Unitech with a Masters degree in 2009, Waikare Komene was deciding whether to be an artist, designer or architect. In the end he decided to be all three and also added another title, business owner.
Waikare (Ngā Puhi, Ngāti Kahungunu) is the director of Creative Native, an innovative design company that fuses indigenous art, design and architecture. His pioneering business provides culturally creative design solutions conveyed through graphic design, 3D modelling, detailed drawings, animation and movie editing.
Citing himself as his biggest challenge, Waikare says overcoming his own personal doubts and a lack of confidence was crucial.
"In the beginning I felt with no experience or role models, getting a business off the ground was just too daunting," Waikare says.
Leith Comer says this is where Te Puni Kōkiri's Māori Business Facilitation Service can help people achieve their business goals.
"Waikare came to Te Puni Kōkiri and he was connected with one of our business advisors located in our regional offices".
"We helped Waikare with business advice and professional mentoring, and connected him up with important networks to facilitate his success," says Leith.
Creative Native aims to reflect the indigenous peoples of the Pacific region through design and architecture. Having grown up in the South Auckland suburb of Otāhuhu, Waikare says it is disappointing that in the biggest Polynesian city on the planet there is hardly anything Polynesian or Māori about Auckland's design and buildings. With the advent of Treaty of Waitangi settlements and the passing of time he sees this slowly changing as more corporates seek specific indigenous concepts in design tenders.
Assisting with the set up of Creative Native, Waikare says Te Puni Kōkiri staff were invaluable in helping him develop a robust business plan and then helping him put it into action.
"One-on-one mentorship allows professional advice that truly understands your business goals and ideas, then sitting with you to establish a course of action to achieve these goals."
Citing mentors such as Carin Wilson from Studio Pacifica and tutor Rau Hoskins, Waikare says along with Te Puni Kōkiri business advisers, they all helped him develop relationships and networks so that before long he was undertaking work. His business has since expanded into graphic design and he is assisting other Māori start up and medium sized businesses wanting a distinct Māori flavour to their branding.
Giving back to his community and encouraging other young Māori and Pacific artists with design aspirations saw him establish Roots South, Pacific Architecture symposiums last year. Young aspiring designers will create pavilions with recycled materials and also network with artists, designers and architects. This year Roots South will be held on the 25 and 26 May 2012 in Otara with support from Te Puni Kōkiri, Auckland Council, Creative NZ, Bunnings Warehouse, Westfield, AUT and Waikare's own alma mater, Unitec.