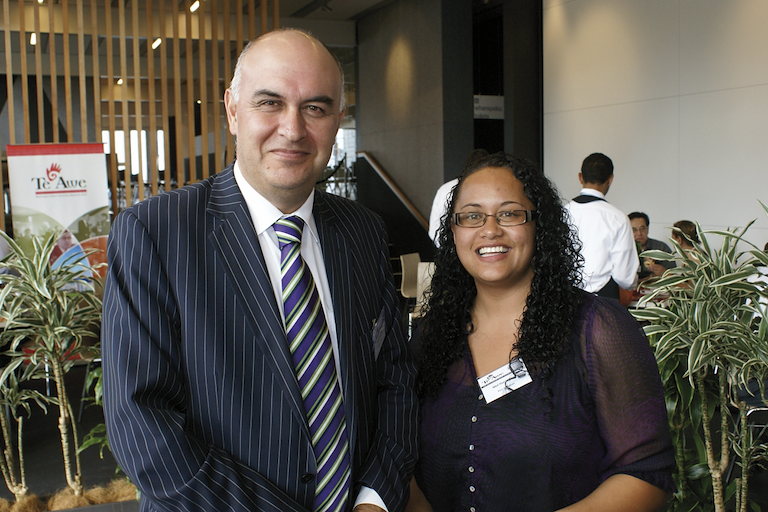 Te Awe, the Wellington Māori Business Network is serious about developing skills and experience for Māori students in Year 11 and Year 12 and help them to improve their future vocational choices.
Te Awe Māori Business Network and Te Puni Kōkiri, with support from the Port Nicholson Block Settlement Trust have developed an exciting initiative that is designed to support the achievement of positive Māori student outcomes by connecting rangatahi with Māori business leaders in the Wellington region.
Te Taiohitoa o Te Awe programme is made up of three distinctive and engaging activities: Up to 25 Māori students will be selected to spend time with a Te Awe Business Member or in a Te Awe Business Partner's workplace for one day a month throughout the school year;
Another 10 Māori students interested in Parliament will spend one day a week there over 11 weeks. This is being co-ordinated in conjunction with the office of the Minister of Whānau Ora.
A series of Mentoring and Motivation Workshops will be delivered by Te Awe Business Members to senior Māori secondary school students in six schools across the Wellington region.
Te Awe will work with whānau and three schools management teams to identify Māori students, invite them to apply for the programme, and support them through the application process. Later an Introduction Day will be hosted for participants, their whānau, Te Awe members and partners, and school representatives.
At the end of the programme, Te Awe will host a final workshop for participating students and their whānau. This workshop will focus on guiding education, employment, or further training choices.
Te Awe business network will continually update their membership as the students progress through the programme. Later Te Awe will promote graduating students to members for employment, training or cadetship opportunities.