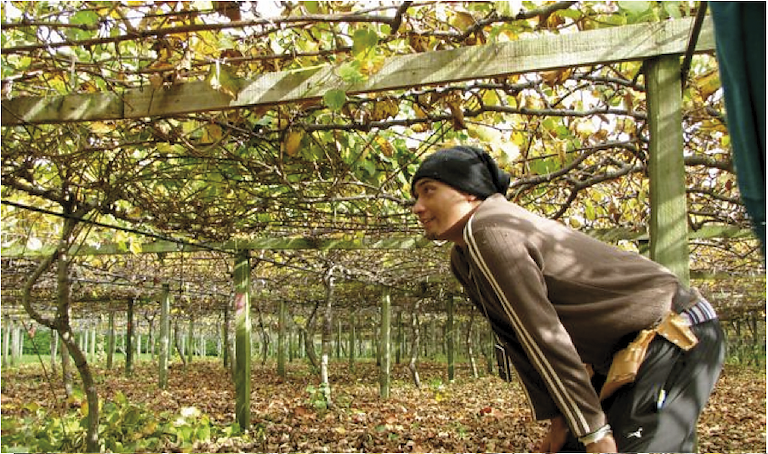 In 2010 Te Whānau ā Apanui Fruit Growers Sustainable Labour Initiative was developed to create sustainable employment in horticulture within Te Whānau ā Apanui.
The initiative is a collaborative effort between Te Whānau ā Apanui Fruit Growers Inc, the kiwifruit sector, horticulture ITOs, tertiary institutions, and orchardists with financial support from Te Puni Kōkiri and The Bay Trust.
The focus of this initiative is to create long term sustainable employment within the horticultural sector in Te Whānau ā Apanui. So far four participants have acquired full time positions within the sector and 11 have secured seasonal positions for 10 months of the year. A total of 1,050 people have received training, and by February 2012 that will increase to 3,150. The majority of them have come off the unemployment benefit and moved on to permanent or seasonal work.
The skills acquired by the students are suitable for all horticultural activities according to project manager Paora O'Brien. He says: "The ideal would be to co-ordinate the labour initiative to coincide with other produce being cultivated in the area as temporary employment before harvest in order to fill the two month gap in the season."
Horticulture is expanding in the area with more kiwifruit orchards planned over the next three years. There will be another intake later in the year.