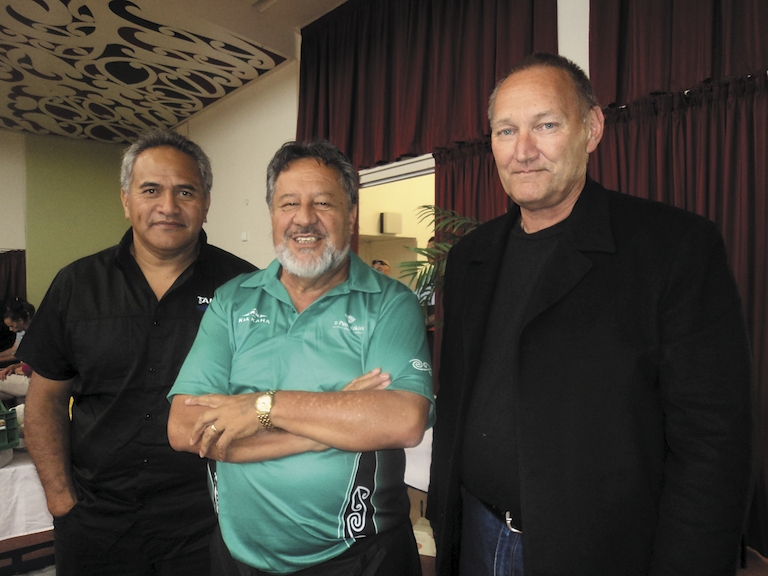 When Rūaumoko stirred at 12.51pm on Tuesday 22 February it changed Christchurch, its communities and the lives of many whānau forever.
Within hours of the devastating quake Te Rünanga o Ngāi Tahu was turning its attention to the community and how to respond to those in need of immediate assistance. Complicating matters was the fact Te Waipounamu House, headquarters for the iwi's 140 staff, was off limits in the middle of the city's red zone.
With the advantage of experience from the earlier 4 September earthquake the iwi quickly set up a small base at its seafood plant near Christchurch Airport, getting its 0800 KAI TAHU call centre operational and make shift communications up and running. An emergency response centre was also established at Rēhua Marae from which the Māori Recovery Network evolved offering assistance and information to whānau, particularly in the Christchurch east areas.
"Fortunately Te Waipounamu House withstood the quake well with all of our staff able to leave safely and get home to their families. Once we could confirm that, our concern turned to our role of looking after whānau and our communities," said Kaiwhakahaere Mark Solomon.
Very quickly Ngāi Tahu identified the former Wigram Airbase as its new and semi-permanent location and began planning the development of the site and utilising the large hanger buildings as a depot for receiving and distributing donated supplies.
In the weeks since the earthquake Ngāi Tahu and a network of health providers, community organisations, Marae and individuals have been able to assist hundreds of whānau and individuals. A total of 7000 individuals have been assisted directly through home visits and phone calls to the Ngāi Tahu 0800 number; of these more than 2000 have been assisted with Red Cross and WINZ aid applications. Hundreds of food parcels as well as clothing and blankets have been distributed via the Māori Wardens network and the Ngāi Tahu earthquake fund has distributed more than 250 emergency grants. More than 400 people have been given assistance and accommodation via the network of Te Waipounamu Marae.
"So many individuals, groups and organisations have pulled together to help. I have been humbled by the acts of generosity I've witnessed and the kotahitanga which has bound us together," says Mark Solomon.
Ngāi Tahu has been working closely with Te Puni Kōkiri and during the initial weeks of the recovery phase Christchurch Te Puni Kōkiri office took up residence at Wigram.
Work continues to progress at Wigram and soon a network of portacom buildings and a refurbished airport control tower will be the home to the iwi organisation for the foreseeable future.
"We still need to maintain focus on our core business, but as long as there continues to be needs from our people and the community that we can meet, we will continue to commit resources as best we can," said Mark Solomon.