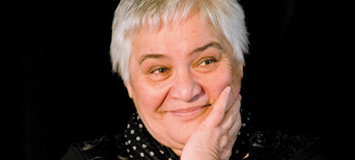 I am proud of the way our nation has responded to the devastating Christchurch earthquake.
It has been very humbling to watch the way communities have come together to help each other in such trying circumstances.
The generosity of spirit has been very impressive and I have watched with great pride the way the many government agencies including
Te Puni Kōkiri, emergency services and international search and rescue personnel have all been working together for the common good.
Organisations such as Māori wardens, Māori social and health providers from throughout the county, Salvation Army, Student Volunteer Army, the farmers' army, Red Cross and many many more non-government organisations have really stepped up to help out.
I am particularly proud of the work that Ngāi Tahu has done, in leading the crisis response effort through a collaboration of iwi and Māori organisations, known as the Iwi Māori Recovery Network.
It has been great to see Te Puni Kōkiri actively working alongside of the iwi of Ngāi Tahu to make a real contribution to the recovery and rebuilding of Christchurch.
I believe the way in which communities have come together to help each other out provides us with the confidence that we can continue to work together, to support those whānau directly affected by the earthquake.
It's also a strong signal to me that there is the stamina, drive and strength to rebuild Christchurch and to look at the opportunities for improving social, economic and environmental outcomes.
We have already seen Ngāi Tahu outline their plans to set up an apprenticeship hub to help young unemployed Māori into trades that will assist with the rebuilding and also create long term employment opportunities.
It is this type of innovative thinking which I hope will open the door to fulfilling the potential for improving the future for not only those people affected by the disaster but for future generations.
My hope is that we will also be bold and think innovatively about how we can rebuild homes for people. It is an opportunity to rebuild a city of accessibility to meet the needs of disabled people.
Building sustainable housing by future proofing homes with the Lifetime Design Standard will ensure our housing can adapt to the changing needs of our whānau, particularly those who are disabled or older.
The Lifetime Design Standard promotes designs for new homes which are safe, affordable, comfortable and adaptable.
If there is one thing I and many others have learnt from this earthquake it is the importance of our neighbours.
As a good neighbour we must actively support those around us and we must try to establish a relationship before we are confronted by a disaster. It could well be the little things that alleviate the pain of someone living close to us during such trying times.
Finally, I want to acknowledge the selfless commitment, the sheer grit and determination, and the consistent acts of manaakitanga that will stay in my mind as an amazing sign of the strength of the human spirit.
To all those who have worked so hard to support the recovery and rebuilding of Christchurch – ngā mihi aroha ki a koutou.