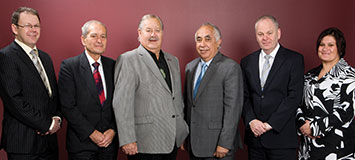 130 Expressions of Interest proposals for Whānau Ora have been received for the first and second waves (57 in 1st wave & 73 in 2nd wave) by a total of 347 providers from around the country.
Nearly 40% of all EOIs submitted were behalf of provider collectives – several with a national focus. EOIs had also been received from Pacific; refugee/migrant; and disability providers.
Ten Whānau Ora Regional Leadership Groups around the country are assessing of the second wave Expressions of Interest. The Whānau Ora Governance Group has considered many first wave providers but has not yet finished the identification of providers to progress to Programmes of Action.
When complete, the Whānau Ora Governance Group will consider recommendations from both the first and second waves.
The Governance Group will then make final considerations regarding those providers selected to advance to the next stage of developing a Programme of Action (POA) and communicate those to the Minister Responsible for announcement..
A Programme of Action provides a detailed plan of how a provider will deliver integrated services to whānau.
An announcement of those providers selected to develop a POA is expected in early October.