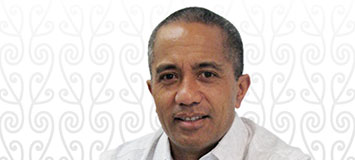 In 1972 a national Kapa Haka competition started a biennial event that has become a significant world-class international event in New Zealand's performing arts and cultural calendar.
It has become the world's largest celebration of Māori performing arts and a worldwide profile for Māori culture and New Zealand.
The next National Festival, Te Matatini o te Rā 2011, held from 16 – 20 February 2011 will see 42 teams from Aotearoa New Zealand and Australia competing over four days for the international title of best Kapa Haka Group in the World and attract over 20,000 people to the Gisborne region – the first place in the world to see the sun.
An outdoor event, it will be held in a natural amphitheatre at Wai O Hika Estate and be an opportunity for the world to see a unique traditional world-class spectacular and will be an ideal destination for families, cultural tourists, and holiday makers. A shopping village is on site.
"Gisborne will be the destination of choice for local, national and international audiences. Wai O Hika Estate is the perfect outdoor venue as a natural ampthitheatre to watch the best kapa haka in the world," says Darrin Apanui, Executive Director of Te Matatini.
With a camping ground on site, it is sure to be a hit with families looking for an ideal location for a family holiday after the busy Christmas period. "The East Coast in summertime is always busy," says Mr Apanui from Wellington. "And this event in early February will enable families to have some quality time after the silly season and still enjoy the region, world famous for its sunshine."
The last time an international festival of this calibre was hosted in the region was 32 years ago in 1977. With the full support from Mayor Meng Foon and the Gisborne City Council, the region is going out of its way to host the event.
Selwyn Parata, chairman of Te Matatini Society Incorporated explains, "when the region asked to host this Festival, Mayor Foon was behind it completely. We have the support of the community and local businesses who are enthusiastic about putting on such a large event. It's a win-win arrangement: for spectators, tourists, performers, local businesses and the city. We are all very excited."
Kapa haka is one of the few cultural performances in the world where performers must sing, dance and express themselves through body language and facial expression. Kapa Haka uses mainly voice, feet and hands to provide the beat and rhythm. Compositions are made more dynamic with distinctive Māori vocal harmonies and creatively composed lyrics that reflect classical and modern Māori language imagery.
Ticket options include four or single day passes and early bird tickets are on sale now. Children under 5 years are free. For ticket information visit www.ticketdirect.co.nz and for further information about Te Matatini o Te Rā 2011, visit www.tematatini.co.nz.