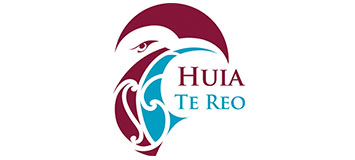 Huia Te Reo annual Māori language conference
Te Taura Whiri i te Reo Māori (The Māori Language Commission) will host Huia Te Reo, the organisations annual language conference at the Rotorua Energy Events Centre from 8-9 October 2010.
Huia Te Reo is an annual language event that aims to discuss, showcase and celebrate Māori language innovation and success occurring across the country. There are three elements to the event.
The first is an expo where organisations across the country will be invited to display the various initiatives and projects they undertake to revitalise the language.
The second is a symposium where Māori language revitalisation issues will be discussed.
The third is the Māori Language Awards.
"This event acknowledges that the impetus and momentum for language revitalisation, acquisition and use, happens in communities, in homes, in marae, in schools, and other theatres of the community. We invite Māori language enthusiasts and supporters from across society to attend Huia Te Reo, and to share with us the struggles and successes they experience on their journey with the language" says Chief Executive, Glenis Philip-Barbara.
"Our organisation has a singular focus on the language, and meeting with and discussing language issues and concerns with our Māori language teachers, broadcasters, writers, experts, linguists, with our kaumātua, whānau, and other language devotees enables us to effectively uphold and execute that mandate" says Glenis Philip-Barbara.
The expo and symposium events are free to attend, however attendees are required to register. Tickets for the Māori Language Awards are now available to purchase. For further enquiries please ring toll free on 0800 6283736, or email huitereo@tetaurawhiri.govt.nz.