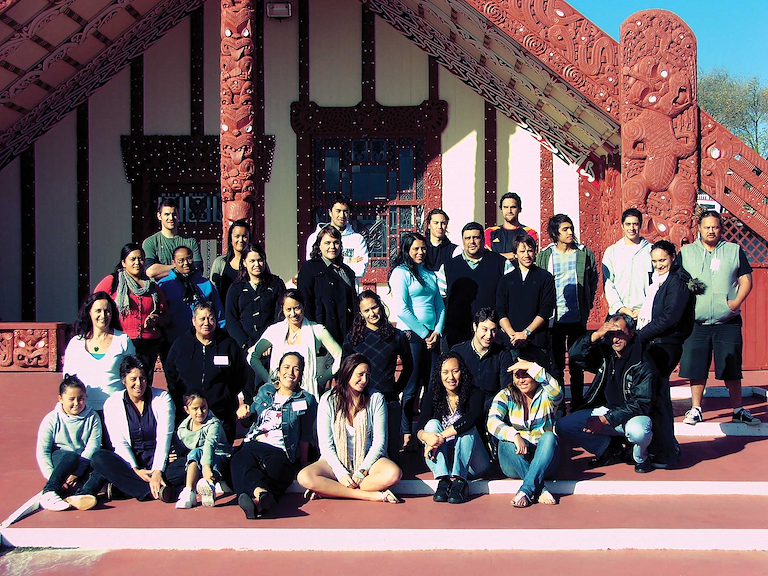 Te Arawa Fisheries, with the support of Te Puni Kōkiri, hosted a two-day wānanga for future Te Arawa leaders.
The wānanga was held at Tunohopu Marae in Rotorua and is part of the Te Arawa 500 Tertiary Scholarship Programme. Te Arawa's future doctors, lawyers, teachers and scientists are among 30 scholarship recipients who took part in the wānanga. "The aim of the wānanga is for recipients to maintain their relationship with Te Arawa, contemplate their future roles within Te Arawa and develop strong support networks among themselves," says Te Puni Kōkiri regional director Wally Tangohau.
The 30 Te Arawa scholarship recipients were selected from a pool of 130 applicants to receive tertiary scholarships worth $1,000 per annum from Te Arawa Fisheries. "Te Arawa is fortunate to have the calibre of people that it has on our scholarship programme and we are grateful to Te Puni Kōkiri for its assistance in helping them to achieve their potential," says Te Arawa Fisheries chairman Ron Roberts.
The Te Arawa 500 Tertiary Scholarship Programme is part of a strategic plan to support the educational achievement of 500 Te Arawa descendants so they can contribute to the future prosperity of Te Arawa whānau, hapū and iwi. "I have been given much more than a scholarship. This wānanga has given me stronger connections with my Te Arawa people and I'm very grateful," says one recipient. Applications for the next Te Arawa 500 Tertiary Scholarship Programme will be available in January 2010.
For more information about the Te Arawa 500 Tertiary Scholarship Programme please contact Te Arawa Fisheries by phone 07 349 3227 or email info@tearawafisheries.maori.nz