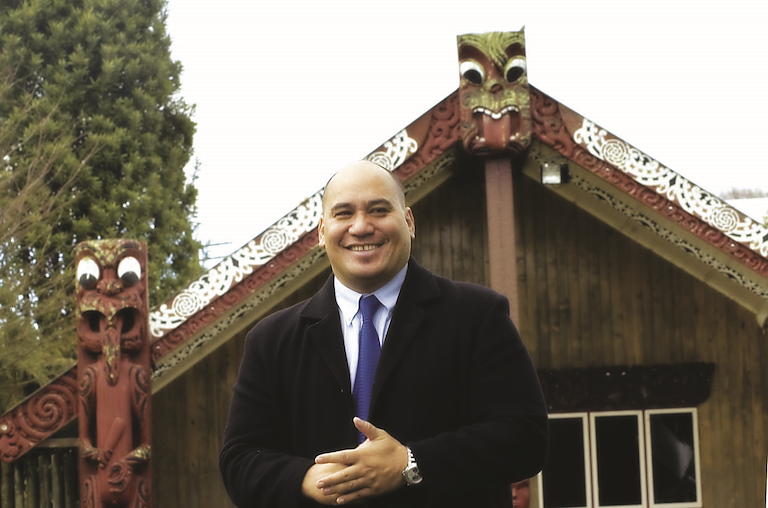 Head of Te Wānanga o Aotearoa Bentham Ohia is leading the development of an education and training strategy to support Māori and New Zealand through the economic recession.
The strategy, "Whānau Transformation through Education", is a collaborative strategy developed by the Māori Economic Taskforce, the Tindell Foundation, Pacific Island peoples and Te Wānanga o Aotearoa. Bentham is also a member of the Māori Economic Taskforce and is responsible for the education and training component of the Taskforce's work programme.
There are four work areas to the strategy: Māori Trade Training, Secondary Schools-Tertiary Education Transition, Pacific Island Peoples transformation through education, and Māori Information Communications Technology.
"The critical element is to align supply to the demand," says Bentham.
The Māori Trade Training work area has identified four work programmes. Traditional Māori Trade Training initiatives of the past worked extremely well for Māori.
Māori currently feel disconnected from existing trade training programmes offered primarily by Industry Training Organisations and Industry Training Providers.
Māori/iwi are not in the driver's seat – or even in the car. How do we get Māori/iwi in the driver's seat for this strategy? We need to change/modify the way trade training is delivered and who calls the shots.
The short-term goal of the strategy is to propose a redistribution strategy within the current system.
"We aim to produce 1,290 qualified trade trainees in building-related industries by the year 2014," says Bentham.