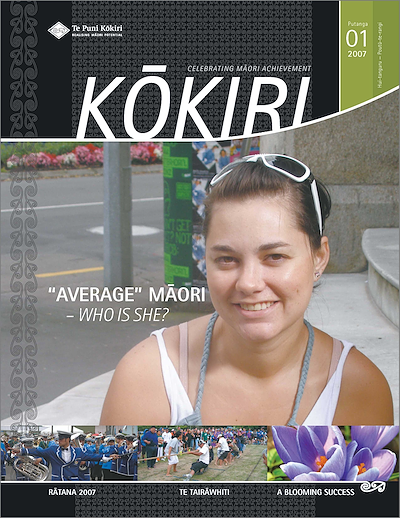 Ngā Rohe
Main Feature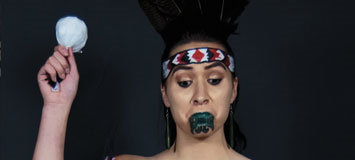 Tamaki Maukaurau: Mgā Tohu Toi Tinana
I kitea ngā toi Māori i ngā Tohu Toi Tinana o Aotearoa. Nā Te Puni Kōkiri te wāhanga Ngā Pūrakau Māori i tautoko kia whai wāhi ai ngā pukenga toi Māori ki te whakamahi i ngā tikanga Māori. E whā ngā kaiuru i whakataetae mō te wāhanga Māori nei. Ko te kaupapa o ā rātou mahi, ko ngā pūrakau a Māui me Paikea. I whakawhiwhia te tohu Māori nei ki a Kelly Isherwood nāna te kaka tāniko i peita ki te poho o tana wahine whakaatu toi.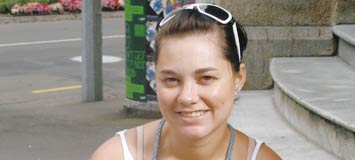 "Average" Māori – who is she?
If there can be such a thing as an "average" Māori, then Census 2006 suggests to us that she – that's right, currently there are approximately 15,600 more Māori women than men (or nearly 6 percent more) – is 22 years old; is single and has never been married; drives a car to work, where she earns around $21,000 a year; and has only a one-in-four chance of speaking Māori.
Te Ao Māori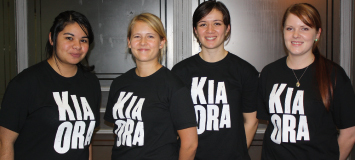 Celebrating culture through sport
As part of New Zealand's Olympic campaign, Te Puni Kōkiri helped NZ Māori Tourism produce bilingual anthem booklets that are proving popular in London. Singing our national song in Māori isn't an issue in 2012, but that's not always been the case.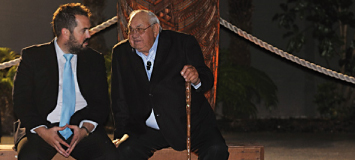 He Waka Tapu: Hekenukumai at the helm of historic waka journey
Before GPS, before Cook and before the compass: 2000 years ago Polynesian navigators set off on a journey that saw them explore and settle nearly a third of the surface of the planet.
In Business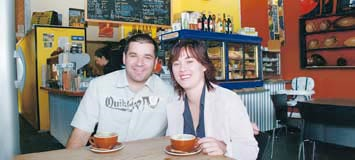 A winning recipe
Kelly Stratford and her husband Dan had a simple dream – they wanted to live in Northland and own their own business. To get there, they had to start in Auckland. Kelly worked in a pharmacy, as a customer services representative for a pharmaceutical wholesaler and finally as a supervisor. Daniel left the freezing works in Moerewa to train as a chef at AUT.
In Education
In Sports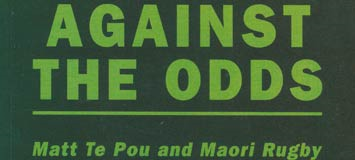 Remarkable rugby journey
The last lines of Timatanga – the New Zealand Māori rugby team's haka, seem to aptly describe the journey of the team in the modern era under its coach Matt Te Pou:
Māori Cadetships