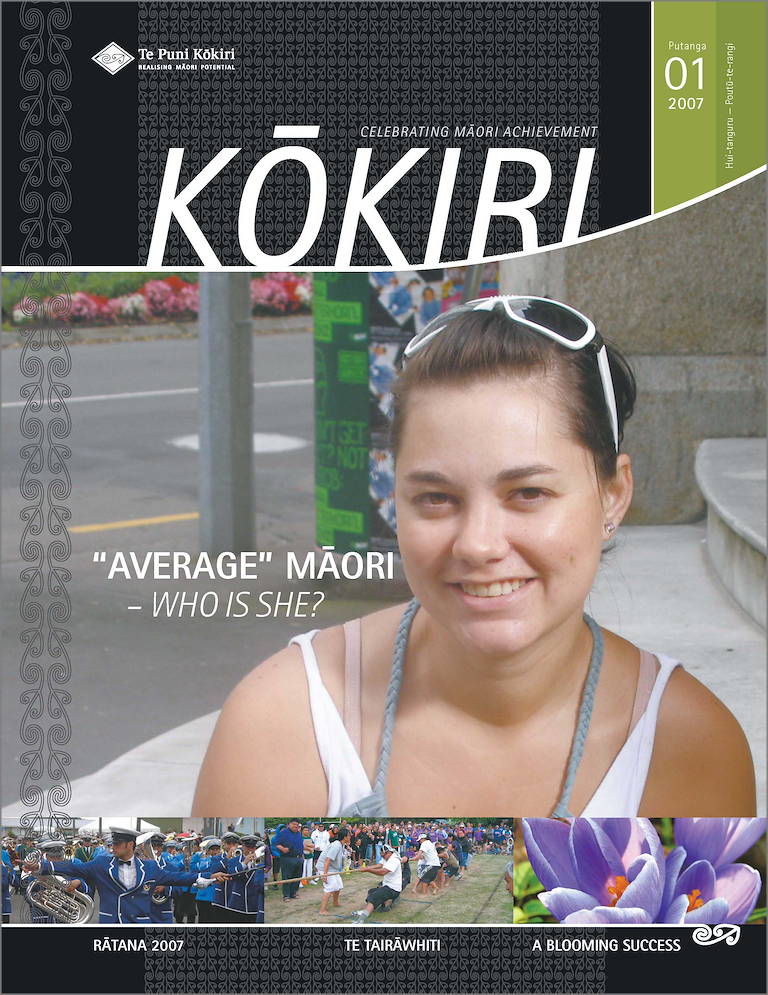 Ngā Rohe
Taumarunui Community Whānau Ora Day on Bikes

The best kept secret of road cycling, the 113 kilometre-long Dave Logue Classic in Taumarunui, was expanded to include a Whānau Ora Day on Bikes to encourage whānau to get in to cycling to get fit.

Tāmaki Makaurau: Tourist attraction a step closer

A unique tourism initiative Gateway to the North is the result of an ongoing investment by Te Puni Kōkiri, focused on addressing the needs of the Te Hana community, north of Wellsford.

Te Arawa: Young farmers in training

The Te Arawa farm cadetship is providing "on farm" training opportunities for rangatahi between the ages of 18 and 25.

Te Moana ā Toi: Matatā prepared for emergency

Te Puni Kōkiri has funded the co-ordinator responsible for ensuring the Matatā community is well prepared for an emergency.

Te Waipounamu: Cultural skills a new path

A specialist training scheme that targets young Māori at risk of becoming longterm unemployed, instead channelling their energies into performance, received Te Puni Kōkiri backing.

Te Tairāwhiti: "Nāti" Pā Wars

More than 5000 "Nātis" descended on Ruatōria for the annual Ngāti Porou inter-marae sports day.

Te Taitokerau: Trust delivering in the Far North

Far North social service provider He Korowai Trust has been delivering vital services to families on the fringes. These are hard to reach whānau who require innovative approaches for further support because they often have multiple complex and interacting issues.

Takitimu: Young leaders gather

In December 2006, Te Puni Kōkiri and Whariki Trust co-hosted the Mana Rangatahi Conference in Napier for more than 40 young Māori leaders.
Main Feature
Tamaki Maukaurau: Mgā Tohu Toi Tinana

I kitea ngā toi Māori i ngā Tohu Toi Tinana o Aotearoa. Nā Te Puni Kōkiri te wāhanga Ngā Pūrakau Māori i tautoko kia whai wāhi ai ngā pukenga toi Māori ki te whakamahi i ngā tikanga Māori. E whā ngā kaiuru i whakataetae mō te wāhanga Māori nei. Ko te kaupapa o ā rātou mahi, ko ngā pūrakau a Māui me Paikea. I whakawhiwhia te tohu Māori nei ki a Kelly Isherwood nāna te kaka tāniko i peita ki te poho o tana wahine whakaatu toi.

"Average" Māori – who is she?

If there can be such a thing as an "average" Māori, then Census 2006 suggests to us that she – that's right, currently there are approximately 15,600 more Māori women than men (or nearly 6 percent more) – is 22 years old; is single and has never been married; drives a car to work, where she earns around $21,000 a year; and has only a one-in-four chance of speaking Māori.

2007 Parihaka International Peace Festival

The second annual 2007 Parihaka International Peace Festival was a celebration of diversity, cultural heritage and peace, through music, dance, theatre, poetry, film, craft, art, food, forums and workshops.
Te Ao Māori
Celebrating culture through sport

As part of New Zealand's Olympic campaign, Te Puni Kōkiri helped NZ Māori Tourism produce bilingual anthem booklets that are proving popular in London. Singing our national song in Māori isn't an issue in 2012, but that's not always been the case.

He Waka Tapu: Hekenukumai at the helm of historic waka journey

Before GPS, before Cook and before the compass: 2000 years ago Polynesian navigators set off on a journey that saw them explore and settle nearly a third of the surface of the planet.

Rātana 2007

134 ngā tau a tini me mano e karapinepine atu rā ki te Pā o Rātana ki te whakanui i te rā whānau o te poropiti a Tahupōtiki Wiremu Rātana.
In Business
A winning recipe

Kelly Stratford and her husband Dan had a simple dream – they wanted to live in Northland and own their own business. To get there, they had to start in Auckland. Kelly worked in a pharmacy, as a customer services representative for a pharmaceutical wholesaler and finally as a supervisor. Daniel left the freezing works in Moerewa to train as a chef at AUT.
In Education
Tū Toa – stand strong

Te Puni Kōkiri is supporting an alternative way of teaching secondary pupils in an education initiative based at Massey University.
In Sports
Remarkable rugby journey

The last lines of Timatanga – the New Zealand Māori rugby team's haka, seem to aptly describe the journey of the team in the modern era under its coach Matt Te Pou:

Record numbers at waka ama nationals

More than 2,300 paddlers took to the waters of Lake Karapiro in January to compete for honours in the 2007 National Waka Ama Club Sprint Champs.
Māori Cadetships
Māori Cadetships Launched

A new cadetship programme will literally be putting Māori into power by the end of the year.