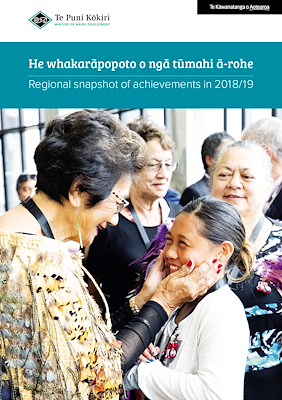 These two publications provide summaries of the Te Puni Kōkiri annual reports for 2018/19, which are published to meet the requirements of the Public Finance Act 1989.
The summaries are written to suit our whānau audience and stakeholders, and are published in English and in te reo Māori.
There is a leaflet and a longer A5 booklet, covering our mahi in the year to 30 June 2019.
The summary booklet has a regional focus, and includes a breakdown of 2018/19 investment by regional priorities.