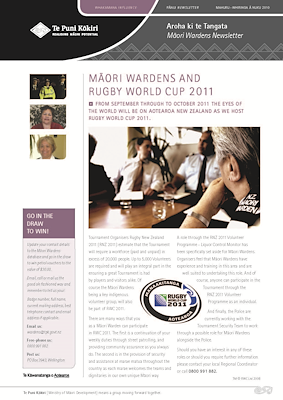 Māori Wardens Newsletter - October 2010
Table of contents
Go in the Draw to Win!
Update your contact details to the Māori Wardens database and go in the draw to win petrol vouchers to the value of $30.00.
Email, call or mail us the good ole fashioned way and remember to tell us your:
Badge number, full name, current mailing address, best telephone contact and email address if applicable.
Email us: wardens@tpk.govt.nz
Free-phone us: 0800 991 882
Post us: PO Box 3943, Wellington