Two lucky Kōkiritia readers won a copy of the English version or te Reo Māori version of Patricia Grace's Haka! and Whiti Te Rā!
Published: Tuesday, 10 November 2015 | Rātū, 10 Whiringa ā-rangi, 2015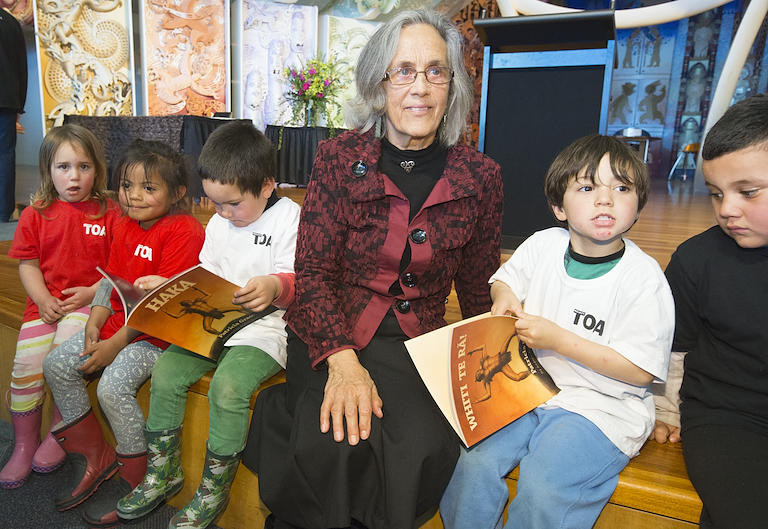 Congratulations to Trish Houghton of Upper Hutt, and Teresa Foster of Nelson, who answered our pātai correctly: "Name the haka the All Blacks will do ahead of their Rugby World Cup pool matches?" There are two haka, which are Ka Mate and Kapa o Pango.
Trish wins a copy of Haka, and Teresa will receive a copy of its te reo Māori counterpart Whiti Te Rā!.