In its 40th year since the first Te Wiki o te Reo Māori, rangatahi Māori, rangatahi Pākehā stood as leaders and advocates of te reo Māori.
Published: Friday, 7 August 2015 | Rāmere, 07 Hereturikōkā, 2015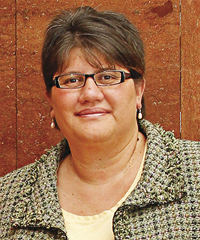 In its 40th year since the first Te Wiki o te Reo Māori, rangatahi Māori, rangatahi Pākehā stood as leaders and advocates of te reo Māori.
The theme Whāngaihia te reo Māori ki ngā mātua recognises parents and whānau as key to creating and supporting Māori speaking environments; however our babies are the lock to be released if we are to maintain Māori speaking environments in the future.
Young New Zealanders, no matter what their whakapapa, recognise te reo Māori as intrinsic to their identity and sense of nationhood. Their courage is to be admired and encouraged – whether its posting a compelling speech on YouTube (Kia Ora Finnian Galbraith), or experiencing a knock back from the nation's leader (Kia Kaha Kōtiro from Waiuku College).
We all have a role to play, from making active steps to learn, practice, and speak te reo Māori, supporting and encouraging others, and "patua te taniwhā whakamā".
I hear that Te Taura Whiri i te Reo Māori was inundated with requests for its suite of free resources promoting Māori language learning in homes, at schools, and at places of work. Requests came from Australia, the UK, France, Austria, South Africa, USA and Bangkok. This was on top of 30,000 resources sent to schools and communities in lead up to Te Wiki o te Reo Māori – including our reprint of popular resource Kei Roto i Te Whare. Download your copy from our website, or email kokiritia@tpk.govt.nz and request copies for your home and whānau whānui.
This year their efforts were supported by 'supermarket giants' who posted signage in te reo Māori, language promotion by the NZ Black Caps and Vodafone Warriors, and increased Māori language use amongst most broadcasters as well as regional and local media.
If you or a group in your community have led or supported activities which support te reo Māori regeneration and innovation, be quick and enter 2015 Ngā Tohu Reo Māori before it closes on 21 August.
In this edition of Kōkiritia, we build on the stories of Kōkiri Putanga 32 our first dual-language edition of our twice-annual magazine. If you don't yet have your copy, you can drop into your nearest office and pick up a copy.
Inside the magazine you will find a pull-out of Te Rerenga Kōrero o te Wiki (Phrase of the Week). Keep up with some 50 phrases, one per week over the next year, or download the chart from the Te Taura Whiri i te Reo Māori website.
We have come a long way from a PM stepping in on a young telephonist greeting customers with 'Kia Ora', and the disbelief of media when they first heard the national anthem sung in te reo Māori, as well as English. Such challenges create room for a 'new norm', and I look forward to seeing more New Zealanders speak te reo Māori, and more fluent Māori speakers.
Ngā manaakitanga,
Michelle