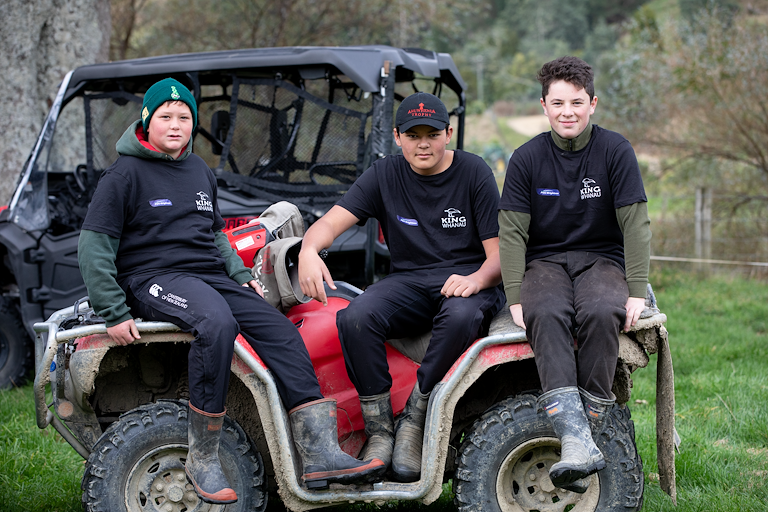 The launch of the upgraded WhenuaViz website marks an important milestone in the rollout of the new Whenua Māori Programme.
Māori Development Minister Nanaia Mahuta announced the cross-government programme in February this year. The Whenua Māori Programme, co-led by Te Puni Kōkiri and the Ministry of Justice, aims to stimulate new opportunities for whānau to realise their aspirations for Māori freehold land.
One of the key initiatives of the programme is the development of a Whenua Knowledge Hub. The Whenua Knowledge Hub will be a standalone website that will provide a wealth of information, digital tools and maps for Māori land owners on all aspects of whenua development, from succession through to growth opportunities.
"We're keen to ensure Māori land owners have access to the best support and knowledge available about their whenua so they can make informed decisions", says Te Puni Kōkiri Toihautū Michelle Hippolite.
She says the upgrade of the WhenuaViz website in partnership with Manaaki Whenua – Landcare Research is an important first step in paving the way for future collaboration.
The WhenuaViz website upgrade makes it much simpler for whānau to generate customised land summary reports. The reports include information about soil properties, climate and potential land uses for individual land blocks. There is also a short video guide to help whānau navigate the site.
General Manager Māori Partnerships, Holden Hohaia of Manaaki Whenua says,   "Knowledge is power and the WhenuaViz website holds some valuable information for Māori land owners who want to sustainably use their land."
To access the WhenuaViz website, go to whenuaviz.landcareresearch.co.nz