The Whenua Māori Fund is a $12.8 million four year fund.
We are in our second year and so far more than $4.4 million has been allocated to 40 projects across the motu. In the latest funding round over 50 applications were received. 
Funded projects to date cover apiculture, forestry, energy, horticulture, agriculture, tourism, and funding feasibility studies to explore and identify development options.
Published: Monday, 3 April 2017 | Rāhina, 03 Paengawhāwhā, 2017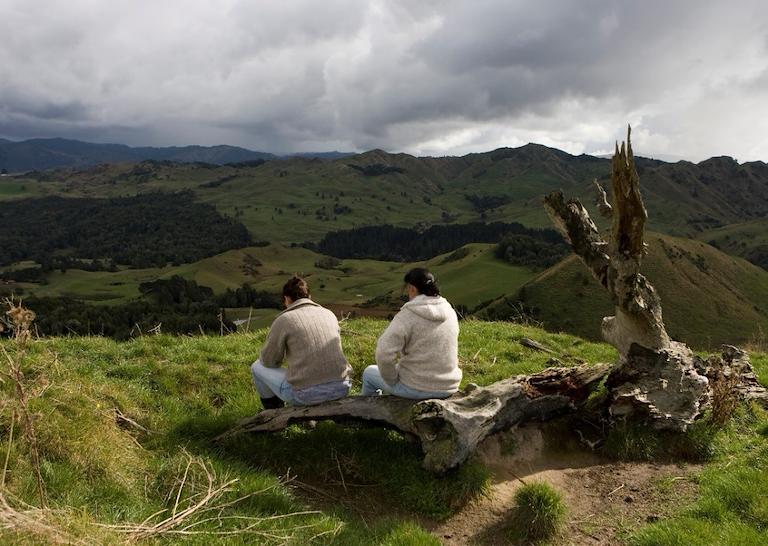 How the Whenua Māori Fund is supporting Māori land owners across the country
Te Taitokerau
Ngā Ngāhere Mōmona – Taitokerau Māori Forestry
Te Tai Tokerau Māori Forestry Collective with support from the Whenua Māori Fund of $266,000 is trialling a prototype and attracting new investors. 
Te Tai Tokerau Māori Forestry Collective has a current membership of 10 Māori Trusts/Incorporations who collectively own over 32,000ha of land.  This initiative will plant up to 813ha in exotic pine across five trusts and it will enable the collective to capture key learnings and information for its other members to begin bringing their lands into production. 
The collective seeks to increase the productive use of Māori owned assets, increase employment and skills in the region by trialling this initiative to attract new investors.  Their vision statement 'kua oti to tātou whare whakairo' emphasises self-determination and self-reliance.
Last bastion in urban Whāngārei
Rewarewa D Incorporation own the last bastion of Māori freehold whenua within the Whangārei urban district – 70 hectares.
With the Fund they are being supported to investigate the feasibility and scoping options to build a marae and papakāinga.
Te Taitokerau Regional Manager, Tui Marsh says the Fund has provided opportunities to work more connectedly in the region to assist Māori land owners and whānau to achieve their goals.
Waikato-Waiariki
Collective growth – Oparau Station Trust
­­­­­­­­­­With the support of $99,925 from the Whenua Māori Fund, the Oparau Station Trust will work with four farms to identify their individual potential before exploring what a relationship across the five farms could look like (e.g. supplier agreements, land management under one entity/approach). The owners want to move from being price takers to price makers. The project also looks at specific governance mentoring to support the trustees to make robust investment decisions in the future.
Land development options for Te Rau Aroha Trust
Te Rau Aroha Trust with the support of $195,480 from the Whenua Māori Fund is leading the Omaio Kiwifruit Development project. 
Owners of 766ha of Māori freehold land in the Omaio region, have a long-term aspiration to develop 150 canopy hectares of kiwifruit over 7 years, creating 100 new local jobs for the whānau.  The Trust will also explore how it might convert nine land blocks from maize to kiwifruit production.
Being active owners - Te Kohera Kakaho Trust
Te Kohera-Kakaho Trust
has 1219 ha of Māori freehold land in Waikato-Waiariki region.  The Whenua Māori Fund will provide $65,000 to advance their long-term to develop unused land, improve business capability and move from passive owners to active managers.
The Trust will assess their assets and identify options to better utilise and bring the land into production.  This will include exploring re-afforestation including mānuka for honey production or other commercial activities and the potential aquaculture venture such as koura farming.
Ikaroa Rāwhiti
Seeking alternatives – Chadwick Family Trust
The Chadwick Family Trust were successful in securing $43,200 from the Whenua Māori Fund for their forestry block.
The Chadwick Family Trust's Waituhi Kuratau forestry block is nearing harvest time and the trustees want to gain a comprehensive understanding of the current state of the forest block and forestry industry while at the same time obtaining detailed information about suitable land use options post-harvest. 
The trustees' feasibility study will focus on the forestry block situation near State Highway 41 between Tūrangi and Taupō.
Their long term goal is to explore the options to develop and maximise the potential of the land once the trees are harvested.
Exploring horticulture – Ohuia Incorporation
Ohuia Incorporation will explore their horticulture options.
The Fund is contributing $50,000 to support Ohuia with their long-term aspiration to create employment and training opportunities through horticultural developments such as apple orchards; and organic maize.
Ohuia will investigate the sustainability of the land for horticulture developments, produce a due diligence report on the capability of the land for horticultural developments and prepare the Trustees for future investment opportunities.
Land to brand - Awatere B Trust
With the support of $172,950 from the Whenua Māori Fund, the Awatere B Trust plans to increase the mānuka honey productivity of their 1200ha of Māori freehold land.
Awatere B Trust's long-term aspiration is to operate across the value chain of the mānuka honey resource, from land to brand, adding value all along the way from the plant to the consumer.
The Trust will also develop a Land Use Management and Information tool that will identify existing Mānuka stands, hive management and honey flow.  The tool (an e-whenua platform) will support the land trusts to make decisions on best utilisation of their existing Mānuka stands.
Te Tai Hauāuru
Te tuituinga whakamua – Tupoki Takarangi Trust
Tupoki Takarangi Trust in Te Taihauāuru region with the support of $75,000 from the Whenua Māori Fund are investigating options for their three blocks.
This project will produce a feasibility investigation report, business cases and a strategic plan to prepare the trustees for future investment decisions.
Production potential for Reureu Kotahitanga
Reureu Kotahitanga Ltd were successful in receiving $118,500 from the Whenua Māori Fund which was established to help landowners utilise unused land, improve existing operations or prepare for new opportunities. 
In Te Taihauāuru region, the Kotahitanga project is using the Fund to identify opportunities for developing an initial 200ha (approx.) with the possibility of increasing scale.
The project is looking to work collaboratively across 20 blocks to develop the 200ha with possibility of increasing to 1,000ha. 
Te Waipounamu
Kiwi spotting - Rakiura Māori Lands Trust
The Rakiura Māori Lands Trust in Te Waipounamu is using $65,000 to assess the opportunity of generating sustainable revenue streams for the landowners through a tourism venture.
The long term aspirations of the Rakiura Māori Lands Trust for their owners and their local community include the development of a joint tourism venture, retaining and passing on traditional knowledge and to support the natural wildlife and the eradication of pests and predators.  The trustees will be prepared for investment decisions to establish an eco-tourism joint kiwi spotting venture.
For more information go here.