Māori landowners in Te Tai Hauāuru have the opportunity to engage kanohi ki te kanohi with Te Puni Kōkiri about their whenua.
Published: Tuesday, 7 November 2023 | Rātū, 07 Whiringa ā-rangi, 2023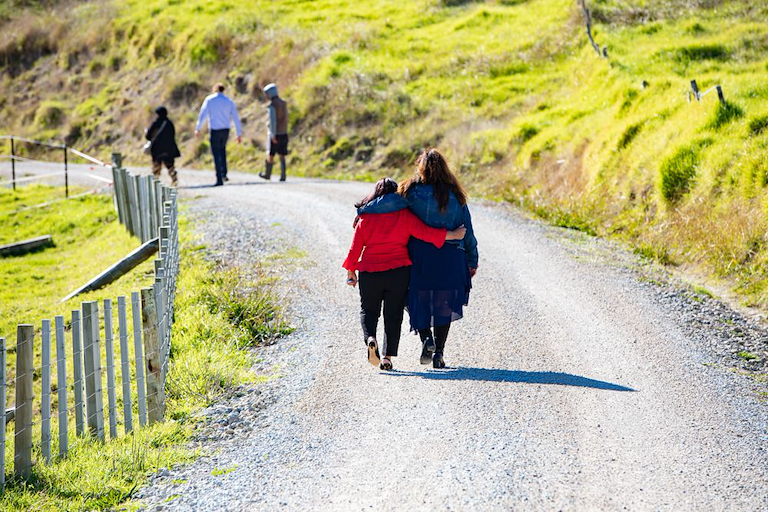 Over the months of November and December we will be hosting interactive clinics in Manawatu, Porirua and Te Tau Ihu. These clinics will enable Māori landowners to come together and learn about possible opportunities to further develop their whenua.
We work closely alongside other agencies in the whenua Māori space including Te Tumu Paeroa, Māori Land Court and the Ministry for Primary Industries – there will be an opportunity to hear from and connect with these agencies at the different clinics.
How do the clinics work?
Each clinic will begin with a kōrero from the Te Puni Kōkiri whenua team and other agencies in attendance. From there, attendees have the option to pick which workshop they prefer depending on where they are in their whenua development journey, and what information they are looking for. Each topic within the workshop will take about 30 minutes to cover so the day will comprise of rolling workshops between 10am – 4pm.  


Workshop 1 - Pae Tata looks at:

The beginning of the landowner journey
Understanding succession
Governance and land management options
Roles and responsibilities of trustees
Feasibility and development aspirations
Whenua Māori Fund criteria
Workshop 2 - Pae Tawhiti looks at:

Developing whenua Māori
Land use options
Tools and resources to enhance decision making
Te Ringa Hāpai Whenua Fund criteria
Biodiversity credit scheme info
Iwi and hapū examples of excellence
Ahu Whenua Trust examples of excellence
When and where are the clinics?
Location

Date

Time

Venue

Manawatū,

Palmerston North

Monday 13th November 2023

10am – 4pm

Te Hotu Manawa O Rangitāne O Manawatū Marae, 140-148 Maxwells Line, Palmerston North

 

Porirua, Wellington

Thursday 30th November 2023

10am – 4pm

Te Puni Kokiri office, 12 Hagley Street, Porirua City Centre, Porirua

 

Waikawa, Picton

 

Tuesday 12th December 2023

10am – 4pm

Waikawa Marae, 210 Waikawa Road, Picton

Wakatū, Nelson

Wednesday 13th December 2023

10am – 4pm

Te Puni Kokiri office, 15 Bridge Street, Nelson

 
How do I register to attend?
Please email mb-rpo-tth-whenuamaori@tpk.govt.nz to register. If possible, please let us know which workshop (1 or 2) you are interested in taking part in.