The annual Tauranga Business Awards were held earlier this month, with more than 300 people coming together to celebrate the successes of Tauranga's thriving and innovative businesses.
Published: Tuesday, 20 December 2022 | Rātū, 20 Hakihea, 2022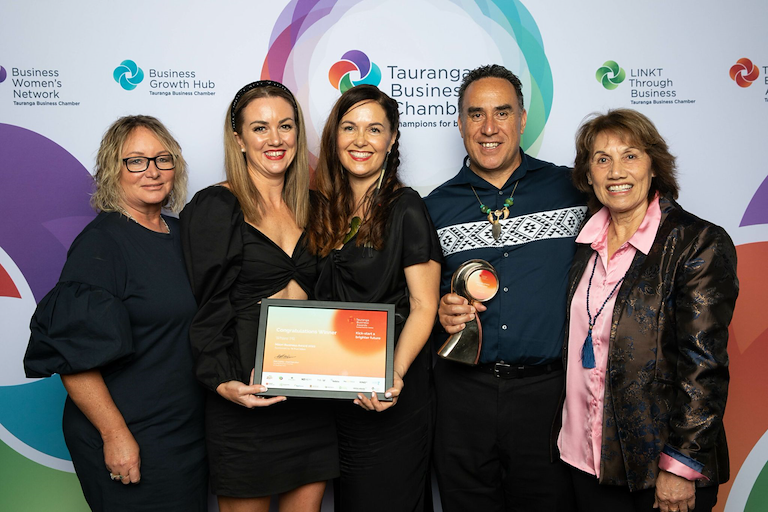 This year the awards highlighted businesses that came out of the pandemic stronger, demonstrating their flexibility and resilience.
 
Te Puni Kōkiri were proud sponsors of the inaugural Excellence in Māori Business Award, which was won by Whare PR.
 
Congratulations to all the winners, ka mau te wehi!
 
Caption: The team from Whare PR with Zella Morrison, Te Puni Kōkiri Māori Enterprise Manager. Credit: Salina Galvan Photography/Tauranga Business Chamber.