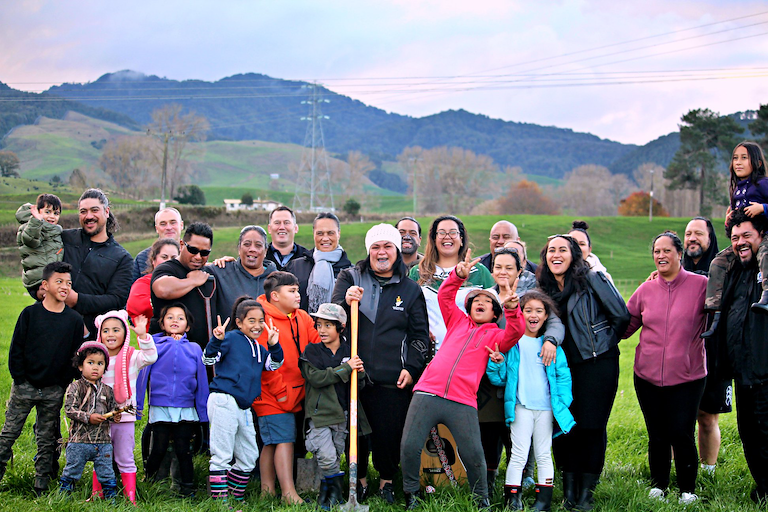 Linda Te Aho of Ngāti Korokī-Kahukura Trust and Pōhara Marae Committee says without the upgrade whānau could have been cut off due to increased usage and overloading on the old system.

The telecommunications work completed last year is part of the initial infrastructure work in a joint papakāinga project with Ngāti Korokī-Kahukura Trust and Te Puni Kōkiri. Almost $1.4 million in Te Puni Kōkiri funding will support Ngāti Korokī-Kahukura with infrastructure to create 11 individually owned whānau housing sites, a community wide communal amenities area, a house and site on Westlea Road and a contribution towards infrastructure for future whare.
"The new bandwidth increase has meant that all of our rural community out here, including Pōhara Marae and our neighbours, have greater accessibility, coverage and depth to their wireless service."

"If we had not established wireless lines through the infrastructure grant for the new papakāinga underway, Pōhara, our iwi members located around other parts of our whenua and other nearby homes would be without reliable communication," Linda says.

Tammy Tauroa, lead project manager for Ngāti Korokī-Kahukura Trust said the community is made up of a mix of families including kaumātua, mokopuna and young families.

"We have many vulnerable members across our community, as do many. Importantly, during this time especially, we need connectivity so we can stay updated and informed, and do the work we need to from home," she says.

Photo: Ngāti Korokī-Kahukura Trust whānau pictured with Minister for Māori Development Nanaia Mahuta at the turning of the first sod at their papakāinga development last year. Photo: Atawhai Edwards