Five thousand people watched 47 primary and intermediate schools at the National Primary Kapa Haka competitions held at the Palmerston North Arena Centre in November.
Published: Monday, 14 December 2015 | Rāhina, 14 Hakihea, 2015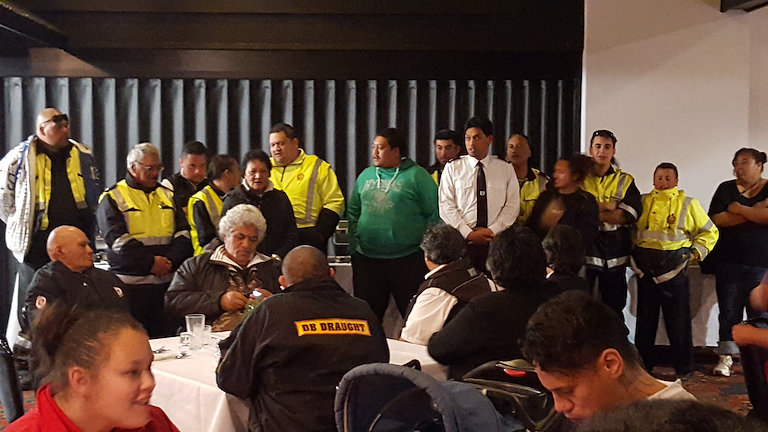 Close to 60 Wardens assisted the Raukawa and Te Rohe Pōtae branches to provide a 24-hour service across the six-days that the Wardens were present.
Te Rohe Pōtae used its expertise to complete the requirements of the Palmerston North City Council Traffic Management Plan needed to operate the event.
Amongst the warranted Wardens were trainee Wardens who were given an opportunity to develop their event management skills in a real-life application.
The Wardens were assigned to a number of critical areas such as traffic control, parking, event security and management, crowd control and as ringawera.
Despite the frequent frustration of the public, the Māori Wardens conducted themselves in a professional manner to ensure the overall safety and well-being of those at the competition.
One trainee Warden said, "I was guided and learned so much from the expertise of the warranted Wardens – it was great to be there."
The Wardens were described as being 'an amazing well-oiled machine'. This was attributed to the expertise and skills of both the Raukawa and Te Rohe Pōtae branches in event management planning.
Over the past eight years with the help of Te Puni Kōkiri Māori Wardens Project, the Wardens have completed training and acquired certificates in Site Traffic Management Training, Traffic Control, First Aid, Police Refresher and other crucial skills required for the role.