The Ngāruawāhia based Turner whānau mum, Tilly and daughter, Rangitāmoana offer a few sage words of advice to whānau who may experience what they are during the mandatory lockdown period.
Published: Saturday, 21 March 2020 | Rāhoroi, 21 Poutūterangi, 2020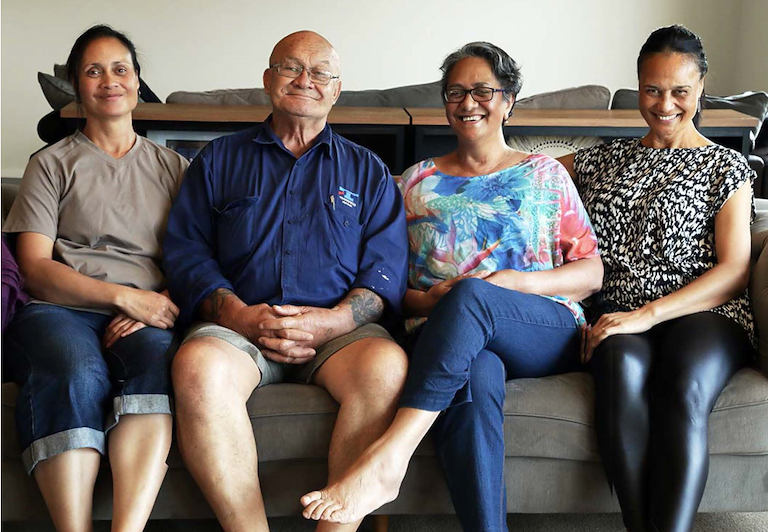 Tilly Turner, the nana to many mokopuna and mother says that while in Vietnam she noticed the different ways they were managing the COVID-19 virus given the population of nearly 95 million people.
"We were on tours and people started closing down the tourist ventures all around Vietnam, but it was still busy," she says.
While visitng a foreign country the whānau knew they had to take precautionary measures in place to protect themselves while overseas.
"We just needed to take practical measures," Tilly says. "Things like wear a mask, taking a bottle of sanitiser with you, washing hands, making sure you cough into your elbow. People are everywhere and they're busy," she says.
"It was considered rude if you didn't put any of these measures in place."
Arriving home
Tilly Turner who has trained as a nurse says that she was surprised at some of the measures that were in place here when they got home. "We couldn't even go to the airports across the two borders without a mask," Tilly says.
When they arrived to their plane with their masks on and no-one else was wearing them, the pair were surprised.
"You were refused entry without a mask, when we got to Singapore, we were just so happy to get the plane, we were met with staff with no masks," she says surprisingly. "When we got home, no-one was wearing a mask, when the officers were talking to us, we were in front of each other and still nothing."
"It was very confronting after two weeks of being very cautious and aware of these changes," she says.
For the pair who live in a whānau papakāinga where at any one point there can be up to 19 people living together, the adjustment has been a change for everyone.
"It's kind of caused a 'flight' reaction for our whānau, people were treating us like we had the disease and that they can't be near you," says Tilly.
"So, the words 'be kind' that I've been seeing, hasn't happened in my household. You know, its fear, it's a human reaction, but it's the way that the message has been portrayed," she says.
Practical tips
Rangita says that people who are in lockdown need to take practical steps when at home to reduce the risk of spreading the virus.
"I've put a pānui up on the front door, what I want people to know is that we've gone into lockdown. We've spoken with our close whānau, so they know what our plan is, and we've messaged people to say what is happening.
"We sat down and mapped out a practical plan about how we were going to approach this, we wanted people to know when we've started, when we're going to finish, where people are going to stay in the house, where will you sleep, where will you eat, things like messages to say please don't come and visit until we've been cleared, all these sorts of practical things that can help us alleviate some of the anxieties people experience," says Rangita.
"We're putting it out there, so people know, that's the main thing, we're kind of demystifying what's out there at the moment, so people don't go cray-cray," she says.
Rangita has also made the added decision to pull her daughter out of school to ensure her child's safety, but also the welfare of the community too.
But there are positives, as Tilly says.
She says, "being together could feel a little like cabin fever, we're in a single spare room, away from the whānau and we've got separate spaces to ensure we keep distance, but make sure we've increased the cleaning and got masks and sanitiser," she says.
"I suppose the positives are we can spend some time together, some nice, unhurried time. We don't have to get to places and juggle all the different commitments. You know I've got my korowai that I now have two weeks I can spend on."
Rangita says do the things you've needed to but didn't have the time to.
"Just keep doing things, we've got a māra kai we're going to get to, a book that I've been wanting to read, I can do that now," she says.
"Do something while your isolated to get the things, you wanted to do. Don't just do nothing, be proactive and before you know it, you'll know times gone.
"Just keep active and do the things you didn't have time to do, like all the spring cleaning that you've not been able to get to," she laughs.