After a nine hour round trip in the car, Māori leader Willie Te Aho was delighted when the fancy restaurant he stopped at in Hamilton had a special menu to mark the Māori New Year.
Published: Tuesday, 4 July 2017 | Rātū, 04 Hōngongoi, 2017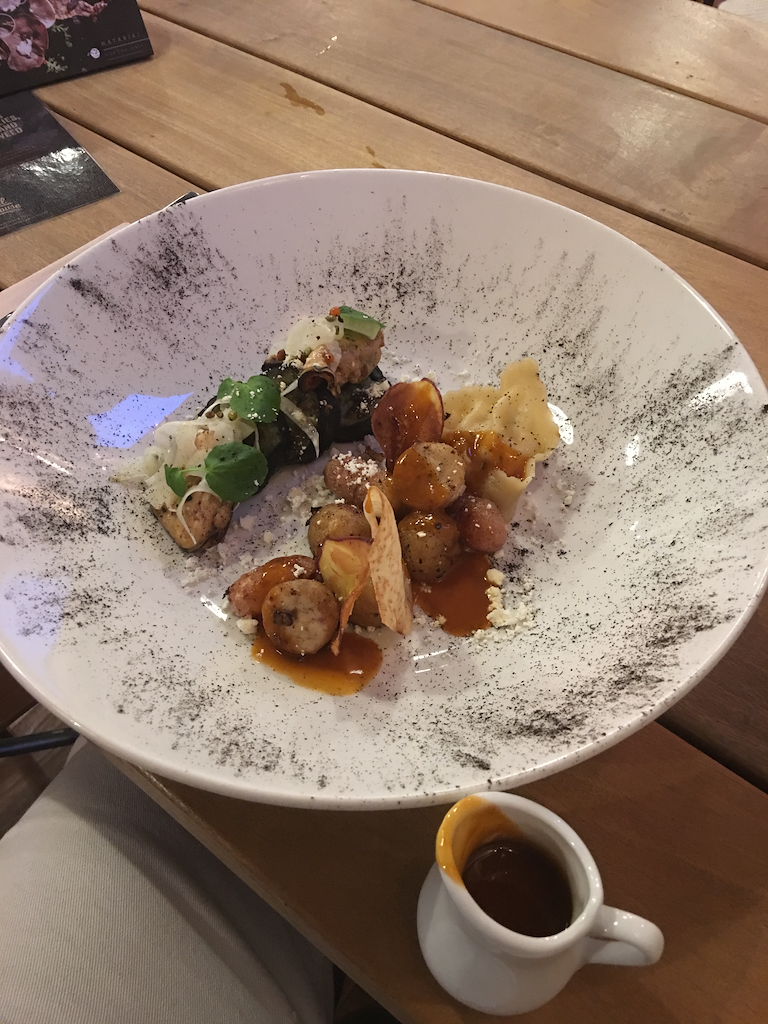 The Local Taphouse at Sky City Casino is one of 25 Waikato restaurants and cafés that have added a unique Matariki inspired dish to their menu for the Matariki Festival Dish Challenge.
Mr Te Aho was the first person to order the mouth-watering Ratatouille Vegetables with King Prawn in Chillies, Fennell with Mussels and Paua wrapped in Seaweed.
"This led to the cook coming out to ask me if I enjoyed it," he said.
" I did. It was fantastic."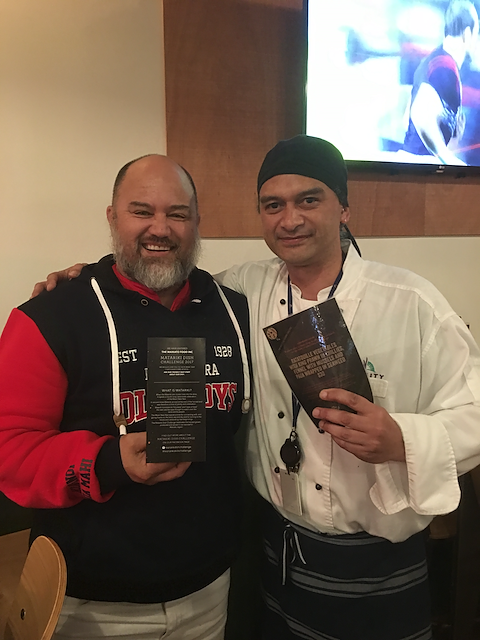 Chef Te Kotuku Rerenga Tahi George McIlroy from Waipiro Bay said he wanted to create a dish using traditional kai.
"All the food on the plate is what our ancestors ate in the past," he said.
"I just upgraded it to a fine dining style."
The kai competition is the brain child of Waikato Food Incorporated, which received funding from Te Puni Kōkiri to hold the event in its second year.
Mr Te Aho said he was pleased to see Te Puni Kōkiri supporting an excellent initiative.
"If it were not for your support, I am not sure whether these restaurants would be doing it. 
"And another tikanga of our people would not be normalised with Pākehā." 
So many eateries entered the competition this year that they had to split the challenge into two categories; restaurant and café.
Other dishes on offer include steamed Tuatua, Kawakawa and Fennel Broth with Pickled Pikopiko or Pāua and Kina Brulee, Sea-grape and Horopito Salad, Pickled Bush Mushrooms and Crayfish Oil.
Event Organiser Vicki Ravlich-Horan said it is a good opportunity to showcase the produce in Waikato.
"This challenge gives locals a great excuse to get out and try something new, discover just how much talent Waikato has; chefs as well as producers."
Te Puni Kōkiri Waikato-Waiariki regional manager Rachel Jones said the initiative celebrates Māori culture.
"We Māori love our kai so it was a natural fit in terms of investing into an initiative like this," she said.
"Te Puni Kōkiri is often looking at ways that it can support home-grown initiatives that profile our unique celebrations."
Mr Te Aho said The Local Taphouse can expect all the whanau from Waipiro Bay to stop in now.