Miriana Lowrie's trans-Tasman tech company 1Centre Ltd, is one of more than a hundred employers, who used Te Puni Kōkiri Cadetships programme in 20/21 to improve their business and grow the careers of Māori cadets.
Published: Thursday, 14 October 2021 | Rāpare, 14 Whiringa ā-nuku, 2021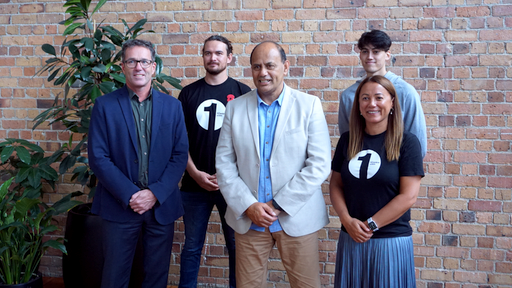 Minister for Māori Development Willie Jackson said it was satisfying to see entrepreneurial Māori businesses, like 1Centre, and its Māori cadets thriving post COVID.
"In response to the impact of COVID-19 the government expanded the Cadetship programme from $4.75m in 19/20, to $11.5m for 20/21 through to 22/23.  This extra funding saw 1287 cadets contracted into programmes during the 20/21 year."
More Māori women are also moving into Cadetships – with just over half of all cadets women in the 20/21 year, compared to 40% in 19/20, and 32% in 18/19, says Minister Jackson.
Miriana (Ngā Rauru, Te Āti Awa) plans to take her tech company global, and Te Puni Kōkiri is helping her on her way through investment and funding of three cadets through Te Puni Kōkiri Cadetships programme.
"After reading stories about the Mark Zuckerberg's of the online world, I thought if they can start up a tech company, why can't I?"
In 2016, Miriana established 1Centre in Auckland. The firm provides unique customer onboarding and auto decisioning cloud-based software to clients such as Farmlands, Bidfood, Frucor, Suntory and HW Richardson.
"Finding highly skilled tech staff is difficult in New Zealand, with Māori massively under-represented.  Employing more Māori is something I can do to help close that gap," says Miriana.
James Besant has "really appreciated" working part-time at 1Centre while finishing his computer science degree and Ben Bullock, described his job as "one of the best opportunities in my adult life".
The Cadetships programme funds employers up to $10,000 per cadet to upskill, mentor, and develop Māori workers – both young and older.  Employers interested in finding out about the Cadetship programme can contact their local Te Puni Kōkiri regional office.