Being a role model for her large whānau was at the heart of Melany Brown's success with the Te Puni Kōkiri Cadetships programme and Bayleys Whanganui.
Published: Friday, 2 December 2022 | Rāmere, 02 Hakihea, 2022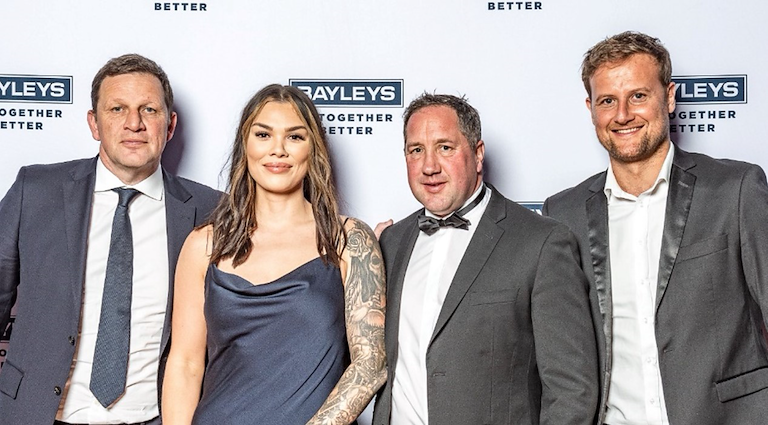 Melany Brown of Ngāti Konohi knows the value of building on firm foundations.
"I come from a family of nine so there's lots of us," Melany said. "That's why I'm trying to do good in life: to be a good role model; A kaiako, a teacher."
Originally from Gisborne, Melany's career path from personal assistant to becoming a licensed real estate salesperson is happening thanks to Bayleys Whanganui and the Te Puni Kōkiri Cadetships programme.
Established in 2010, the programme supports kaitono (an employer) to develop, mentor and train their permanent Māori staff at all career stages into higher-skilled roles, and it aligns with the Government's new overarching Māori Employment Action Plan – Te Mahere Whai Mahi Māori.
In the last financial year, 49 per cent of cadets were wāhine Māori.
"The Cadetship has motivated me to finish my qualification," Melany said.
Melany's hoamahi (colleague), property manager Tessa Karauria, is also part of the Cadetship programme. Her effort earned her the 2022 Bayleys Whanganui Property Manager Rising Star award.
A key part of their success is due to Bayleys Whanganui management working closely with each cadet to meet their unique needs and career progression goals. This includes taking whānau ora into account, and the use of values highlighted in the Te Whare Tapa Whā wellbeing model in the workplace.  
When whānau thrive, so do their communities and Aotearoa New Zealand.
 "While the business is not Māori owned, Bayleys Whanganui has provided the right conditions for wāhine Māori leadership in the property sales and management industry that benefits their wider hapori."
Completing a property management certification allows kaimahi to step up into leadership roles and can motivate others to further themselves.
Earlier this year, the Government announced a Budget 22 investment into the Cadetship programme of an additional $25 million over the next four years.
Over 1,300 cadets will be supported in total over this financial year, building on the more than 5,000 cadets and 400 employers who have already participated in the Te Puni Kōkiri Cadetships programme.
Image caption: Cadet and winner of the 2022 Bayleys Whanganui Property Manager Rising Star award Tessa Karauria with others. Photo credit: Bayleys Whanganui.