"Whāia te iti kahurangi, right?" These are the words of Erin Keenan (Te Ātiawa) when she was conferred with her doctorate degree in History from Victoria University of Wellington at her graduation ceremony in December 2014.
Published: Wednesday, 21 January 2015 | Rāapa, 21 Kohitātea, 2015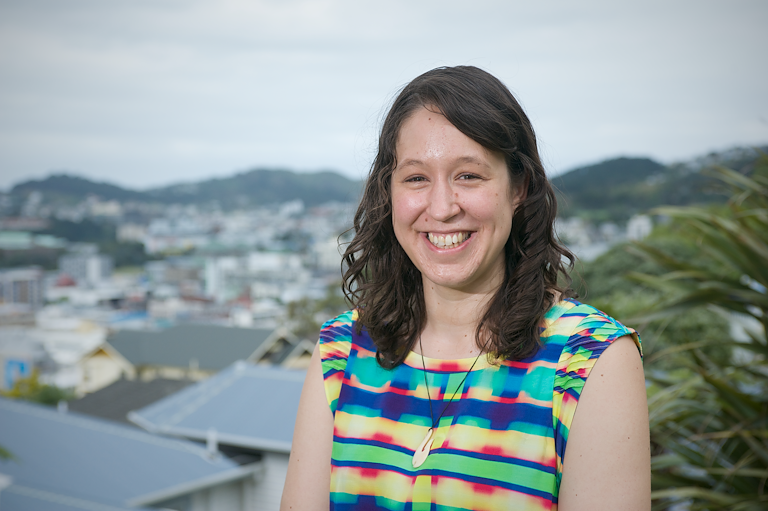 Her thesis, Māori Urban Migrations and Identities, 'Ko Ngā Iwi Nuku Whenua': A study of Urbanisation in the Wellington Region during the Twentieth Century, analyses the effects of urbanisation experienced by kaumātua in Pōneke, post- World War II.
Dr Keenan works at Te Puni Kōkiri National Office in the Crown-Iwi, Hapū, Whānau Māori Relations unit and has been with the Ministry for three years.
"Since completing the research, a few of the kaumātua I had spoken to have passed away," Erin says. "So in a sense these stories are now taonga for the whānau, and they will be kept in this dissertation forever."
Erin explains that although many Māori have been writing about urban migrations in recent years, it remains important because there is so little literature, and so much value can still be garnered from the topic.
"Urbanisation is a part of our history, but it is a difficult topic to tackle. There is still much to be researched, in order to gain valuable information so we can better meet the needs of our whānau, hapū and Iwi Māori."
"Māori are now facing a new era where those stories and experiences can provide a valuable background to issues experienced today."
It took her over six years to complete her PhD research on a part-time basis. When asked what the catalyst was for her topic, she attributes the essence of it to pure curiosity.
"I was at the National Archives and wondered what would happen when I searched my family name. All these files and records came up and I came across one about my granddad. He was involved in the rehabilitation scheme for Māori soldiers returning after the Second World War. I began to build this picture in my head and piece together parts of history, and then wondered 'what was it like'?"
After a number of what Erin calls guiding sessions with people, some academic and some not, the thesis took on a life of its own.
"Early on, it was very difficult and I needed people to guide me, and make me look at the wider issues. Once I really honed in on the topic, I saw that the story of urbanisation was really a story about people and relationships. The whakataukī 'he aha te mea nui o te ao?' became an important theme."
Erin spent time talking with kaumātua about their experiences over the course of her research. She says there were so many situations and experiences that she could relate to, which at times felt like 'common sense'.
On reflection, she says she has really matured through her thesis journey and was really humbled to be involved.
"I was grateful to be able to share the stories with participants' and their whānau and be allowed access to their stories. It's funny because all kaumātua have these experiences and stories across the country, and it made me think that we need to remember to just ask them."