Two Māori entities were recognised for their outstanding work and contribution to protecting our oceans, waterways and backyards at the third New Zealand Biosecurity Awards held in Auckland this month.
Published: Tuesday, 12 November 2019 | Rātū, 12 Whiringa ā-rangi, 2019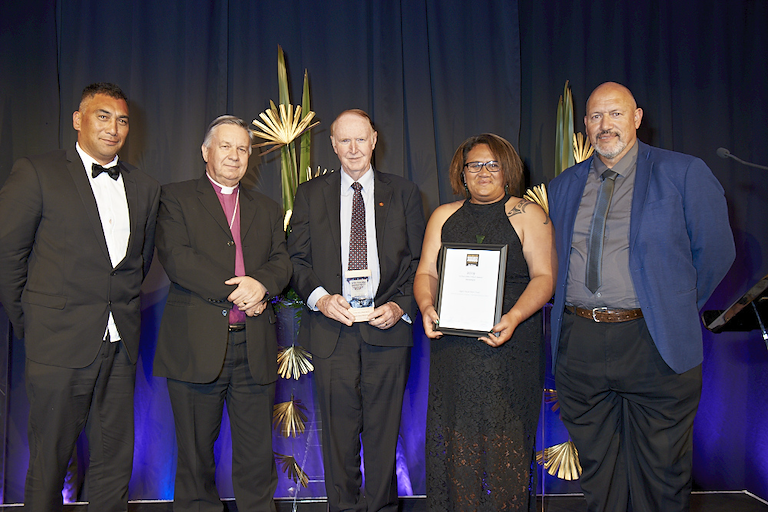 Ngāti Hauā Mahi Trust was awarded the Te Puni Kōkiri Biosecurity award and Te Arawa Lakes Trust received the supreme award for their initiative 'Te Arawa Catfish Killas'.
First established 20 years ago by kaumātua of five different marae within their region, Ngāti Hauā Mahi Trust works in partnership with iwi, church and community to make a difference to their local environment.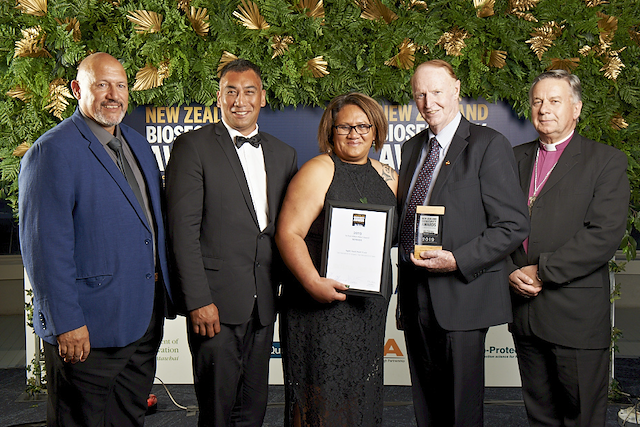 Nearly a decade ago the Trust established a vision: Tiaki manaakitia te Tangata, Tiaki manaakitia te Taiao – looking after our people, looking after the environment. They decided to grow native plants as a way to look after the environment but also as a secure long-term funding stream.
Today, the trust operates as a social enterprise and employ 12 kaitiaki who are leading environmentalists in the rohe. The plants they nurture are used in wetland restoration and riparian planting on culturally and environmentally significant catchments and contribute to biosecurity goals.
The judges were deeply impressed by the work of Ngāti Hauā Mahi Trust as it demonstrated the importance of working in partnership to achieve goals.
Martin Mariassouce, Acting Regional Manager – Tāmaki Makaurau says there were several reasons why they won this category.
"The project demonstrates excellent achievement and displays a tangible connection to mātauranga Māori through partnerships with iwi and others in the community. They have really been able to make a tangible difference in their community," he says. "The initiative promotes biosecurity innovation through the Plant Producers Biosecurity Scheme which we hope will continue on in years ahead."
Te Arawa Lakes Trust of Rotorua took out the top honour with the Trust's initiative dubbed 'Catfish Killas' winning the New Zealand Biosecurity Supreme Award and receiving the New Zealand Biosecurity Department of Conservation Community Pihinga Award.
'Catfish Killas' is a collaboration led by Te Arawa Lakes Trust and Bay of Plenty Regional Council.
Judging Panel Chair Dr John Hellstrom says the judges were unanimous in choosing Te Arawa Catfish Killas as the supreme award winner.
"Te Arawa Catfish Killas was established in November 2018 in response to an incursion of catfish in Lake Rotoiti. They use fyke nets to rid the ancestral lakes of Te Arawa of catfish, a very unwanted pest – and have now adopted a long-term management plan," he says.
"Catfish prey on small native fish, eat fish eggs, compete with kōura (freshwater native crayfish) and stir up sediment. The 'Catfish Killas' manage the catfish population with the help of 48 fyke nets, catching up to 1000 catfish a week."
Participating volunteers include lakeside residents, holiday makers, tourists and students from 16 local schools, Toi Ohomai and one early childhood centre – putting volunteer participation at more than 450 people.
"The achievements of this trust in collaborating and working with community, iwi and council to take everyone with them on this fantastic outreach programme makes them the worthy recipient of the supreme award," Dr Hellstrom says.
More information about the awards can be found here: https://www.mpi.govt.nz/about-us/our-work/scholarships-and-awards/new-zealand-biosecurity-awards/