Māori horticulture pioneers, Kihi and Maria Ngatai planted the first kiwifruit vines in the Tauranga region more than forty years ago. The whānau forged the way for Māori involvement in the kiwifruit industry.
Published: Wednesday, 18 November 2020 | Rāapa, 18 Whiringa ā-rangi, 2020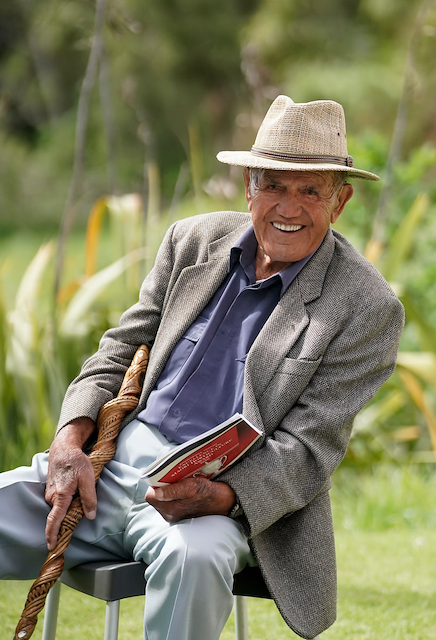 Kihi Ngatai (Ngāiterangi, Ngāti Ranginui and Ngāti Pukenga) was born and raised in the rural seaside community of Matapihi.  In his early years, his ambition was to become a train driver and after working his way through the railway ranks, he reached his goal. While working for the railways, he bumped into some mates who had enlisted in Kayforce. He decided to join them and spent two-and-a-half years serving with the military in Korea.  On his return, Kihi re-joined the railways and he met his future wife and local wahine, Maria Ormsby from Te Puna.  
In the late 1950s, Kihi and Maria moved back to Matapihi to run the whānau dairy farm. They built a whānau home, raised their growing whānau and helped take care of 35 hectares of ancestral land.
Exploring horticulture opportunities
Kihi and Maria were busy managing the dairy farm when they received a call from Kihi's brother-in-law, Turi Te Kani.  Turi, a member of the Māori Affairs Farmers Board at the time, was sharing concerns at a conference about 'idle land' and was asked if he knew of any land that was suitable for horticulture.
"Turi called us and said the board wanted us to plant kiwifruit on our land. At the time, we did not have the finances to purchase the posts, battens and wires to establish an orchard," says Kihi.
The Department of Māori Affairs provided financial assistance for the initial set-up.
From dairy to kiwi
Establishing a kiwifruit orchard was no easy feat. "I didn't know anything about Chinese gooseberries.  I thought you just put a stick in the ground, and it would grow.  We had no idea how much work was involved," says Kihi.
To convert the dairy farm into an orchard they had to rework the farmland, sell cattle, and demolish sheds. Once that was complete, they installed the necessary infrastructure and ordered the equipment needed for an orchard. With help from whānau, experienced horticulturists in the area and the Department of Māori Affairs, their orchard was up and running.
The orchard opened employment opportunities for Kihi and Maria's relations and Kihi is proud that they could provide work for mothers who could work while their tamariki were at school and for many older women. 
"The first year in the kiwifruit industry went by very quickly, the second year the kiwifruit plants grafted. Once the fourth year came around the orchards started to bear fruit," says Kihi.
Kihi and his whānau achieved this huge milestone in the mid-1970s becoming one of the first Māori kiwifruit growers in the Tauranga area. 
Establishment of Ngāi Tukairangi Trust
In the late 1970s, the then Minister of Māori Affairs visited Māori landowners in the Tauranga area and spoke about future opportunities for their land. During this visit, the Māori landowners all agreed on the vision of retaining and utilising their whenua for the benefit of their whānau.
As a result of this meeting, the landowners came together to establish Ngāi Tukairangi Trust. It was formed from several Māori-owned land blocks including those owned by Kihi and his whānau. Since then, the kiwifruit orchards on Matapihi Peninsula are amongst the most productive in the region.
Contributing to the horticulture industry
The contributions Kihi and Maria made to the horticulture industry reached far and wide. Kihi was directly involved in the development of Te Awanui Huka Pak, a post-harvest facility for Māori trusts and other growers, first built in 1985.  This opened many opportunities for Māori growers which then flowed on to benefit whānau, hapū and iwi.  
"In 1990, the packhouse was handling 400,000 trays and within 20 years that increased to 9.5 million[1]."
Kihi and Maria also held numerous governance roles sharing their leadership skills, knowledge, and passion with those in the industry.  Kihi held a directorship role for the Coolstore Management Services Ltd board which managed Te Awanui Huka Pak in the later years and Maria became a member of the New Zealand Kiwifruit growers Inc.
Challenges over the years
It has not been all plain sailing for the Ngatai whānau.  Some of the challenges they faced included the rejection of fruits, and the financial collapse of the industry in 1993.
However, with hard work, they manged to reduce the rejection of fruit over time from 30 percent from a production of 15,000 trays to 10 percent of up to 33,000 trays.  They also received a financial support package from the government when the kiwifruit industry plummeted and within two years the financial issues were resolved.
Supporting the future generations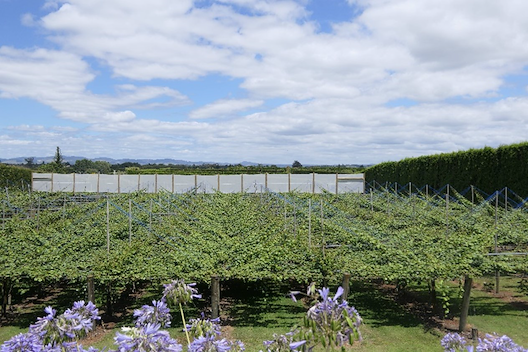 Kihi and Maria dedicated their lives to caring for the whenua and working in the horticulture industry. They were both awarded Queen's Service Medals in recognition for their significant contributions to Māori and the wider community.
After 47 years of living and operating the land at Matapihi, Kihi honoured his promise to Maria and returned the couple to Te Puna to build a new home looking over the Tauranga Harbour and hinterlands. "Maria cried when she realised, she was returning home."
In 2017, Maria sadly passed away. She left this world with a legacy that lives on through her whānau and all those she had helped.
Kihi and Maria's thriving kiwifruit business now benefits multiple generations in their whānau – from job opportunities that have arisen, to opening doorways to better education.
"The work that is being done now is for our mokopuna."
Today, Kihi and his whānau own, manage and operate a total of three kiwifruit orchards, one located in Matapihi and two in Te Puna.


Māori in Horticulture - 2020 research report - This report estimates the size and share of Māori in the horticulture sector in 2020.