Thanks to funding through Te Puni Kōkiri Whenua Māori Fund, Ōwhata 2B and Ōwhata 2B7 Trusts in Rotorua is future-proofing their land for generations to come.
Published: Monday, 28 November 2022 | Rāhina, 28 Whiringa ā-rangi, 2022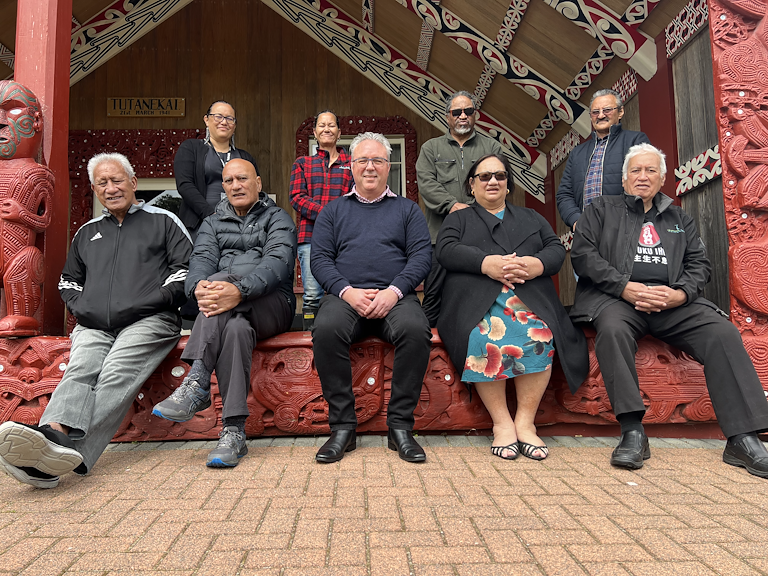 The funding enabled the 21-hectare whenua, which already runs a nursery and forestry enterprise, to carry out feasibility work to explore land-use options.
Chair Jason Rogers said he felt very 'fortunate' to receive the funding.
"Our vision is to create a community with kaumātua and family at the heart," said Jason.
"Whānau are connected to their marae, there are employment opportunities, and we are thriving and happy," he added.
Following the feasibility study, three-and-a-half hectares were identified for housing development.
"Rotorua and whānau need warm, dry homes. This project will be more than a housing development, it's about using the whenua for our people," said Jason.
Former Te Puni Kōkiri Senior Advisor Margaret Courtney worked with the Trust to explore further land-use options.
"There is always lots of talk about housing and celebrating the end-product," said Margaret.
"But there's so much mahi that goes on before we get there, particularly in the Whenua Māori space. Ōwhata 2b Trust have been on a long-journey and are ready to take their whenua to the next stage.
"This is all part of Te Puni Kōkiri's vision of Thriving whānau. Because when whānau and whenua are connected, both will thrive and strengthen communities, regions, and the New Zealand economy," she said.
To learn more about the Whenua Māori Fund, head here.