The new Te Ture Whenua Māori Bill recently had its first reading in Parliament.
Published: Thursday, 12 May 2016 | Rāpare, 12 Haratua, 2016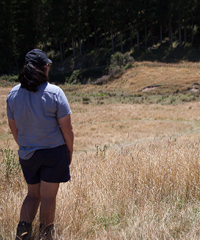 The Bill protects the status of Whenua Māori as a taonga tuku iho with special significance to Māori, and promotes the retention of land for the benefit of present and future generations of owners, their whānau and their hapū.
The Bill also makes it easier for Māori land owners to make decisions about how their land is governed and used.  Constraints are removed and decision making will be easier and more efficient. 
It gives Māori land owners greater autonomy to make their own decisions and utilise their land as they choose. 
The reform of Te Ture Whenua Māori involves more than just the new legislation. There are four other important parts to the reform including:
the establishment of the new Māori Land Service;
the refocused role of the Māori Land Court; 
the new Whenua Māori Fund; and
work on key Māori land issues that have a negative impact on Māori land, for example landlocked Māori land; paper roads and matters related to the Public Works Act.
To make a submission to the Māori Affairs Select Committee click here.
For more information about Te Ture Whenua Māori reforms click here.