More than 50 whānau and rangatahi completed their restricted or full licenses with help through the Tairāwhiti REAP Graduated Driver Licencing programme. It was the fourth intake of students since the programme started in 2017.
Published: Wednesday, 25 July 2018 | Rāapa, 25 Hōngongoi, 2018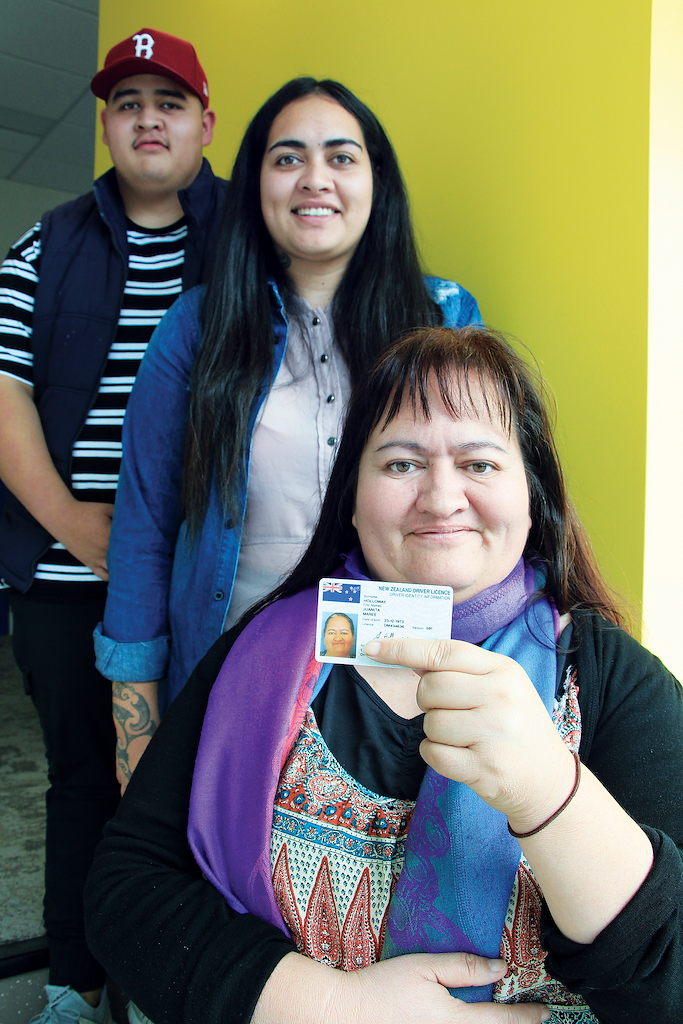 Tairāwhiti REAP Director, Ani Pahuru-Huriwai said barriers for whānau completing their licence were certainly broken through this kaupapa.
"This programme has been transformational for participants, their whānau and communities. Getting a driver's licence used to be simple and affordable – that's no longer the case. But, a full driver's licence is a baseline qualification these days, for anyone living rurally – you have to travel everywhere, there is no public transport, and a full licence is your entry into your heavy trade, opening the doors to more employment opportunities."
"We have a collaborative relationship with McInnes Driving School, Vehicle Testing NZ, the NZ Police, Te Aroha Kanarahi Trust and Maori Wardens.  It is great.
"People trust us to get them through. We eliminate all the barriers to success – we take care of transport, kai, driving lessons, and the tests – all they have to focus on is passing."
"We have a 97 percent pass rate."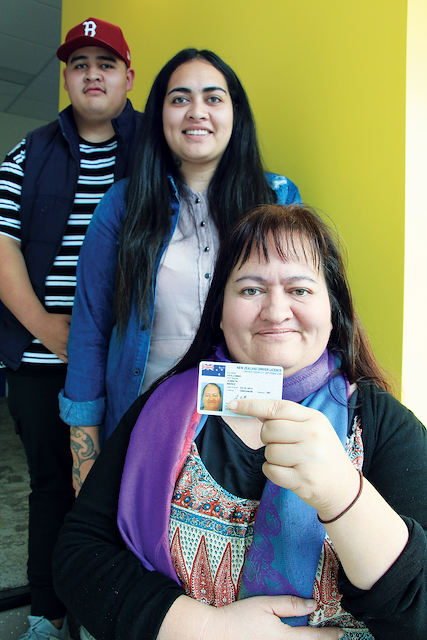 The programme has been life-changing for the Holloways of Potaka, with mother Juanita (full licence) and children Brandon and Katarina (both restricted) graduating together.
Juanita had been sitting on her learners since 2007. Through the programme, she gained her restricted last year and her full licence in May 2018.
A teacher at Te Kura Kaupapa Maori o Kawakawa Mai Tawhiti, she said the lessons and defensive driving courses helped to boost her confidence, especially driving in the city.
"I'm doing my post-graduate studies at Waikato University. I couldn't drive myself there before but now I can.
"Also, I can now drive the school vans.
"I'm so thankful to REAP, McInnes Driving School and the funders. Without the help that they have offered, I wouldn't be able to complete my licence."
Driver licencing in rural areas
Tairāwhiti REAP works as a support mechanism for participants by mitigating all of the barriers that usually prevent them from sitting their licence.
Te Puni Kōkiri and the Ministry for Social Development co-invested in the programme to support this year's GDL programme.
Through the funding support whānau are given free transportation from Potaka to Gisborne with vans provided by Te Aroha Kanarahi Trust. They arrive at Gisborne to a hearty Tairāwhiti REAP breakfast, given access to free Wi-Fi and literacy support while they wait for driving lessons and the test.  The programme does a great job to ensure whānau are ready and confident before sitting the test. This includes providing a vehicle upon which they are able to have lessons in town, before sitting their test.
Te Puni Kōkiri contributed $50,000.00 towards the programme, funding up to 33 participants to take part in the GDL programme.
As a direct result of the programme's success, Tairāwhiti REAP has secured funding from the NZ Police for a driver mentor to be based in Te Araroa.
It is part of the He Tangata Road Safety project, which is delivered nationwide.
The driver mentor will be i-endorsed, meaning they will be able to take people for their learner, restricted and full licence lessons. A vehicle will also be provided.
Photo credit: Shaan Te Kani, The Gisborne Herald - Maori affairs reporter.