Published: Friday, 7 July 2017 | Rāmere, 07 Hōngongoi, 2017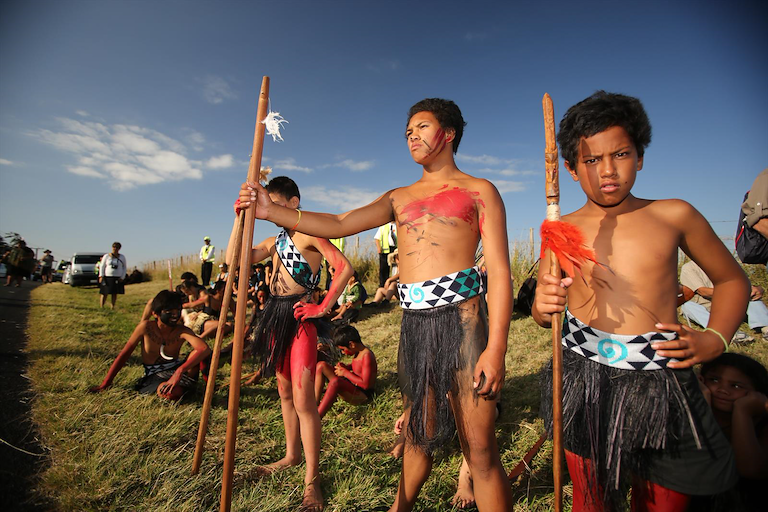 Hon Te Ururoa Flavell
Te Minita Whanaketanga Māori
Minister for Māori Development
7 July 2017
Fund opens for NZ Wars commemorations
Applications are now being accepted to a fund set up to support commemoration events for Ngā Rā Maumahara – New Zealand Wars, says Māori Development Minister Te Ururoa Flavell.
"Te Pūtake o te Riri - Wars and Conflicts in New Zealand Fund, has opened to support iwi, hapū and whānau commemorate the wars and conflicts between various iwi and the Crown which took place from the late 1840s to the 1870s," says Mr Flavell."
Those wishing to apply for funding for national and regional events up until June 2018, have until 8 August to apply.
Another round of funding will be announced in early next year, for events after June 2018.
"The $1 million annual fund will promote and deliver regional commemorative events throughout the year, and national events undertaken on the national commemoration day of 28 October."
Mr Flavell says the call for a commemoration came from a call by Māoridom to have the wars from our past recognised and have the history, good and bad, shared by all New Zealanders.
"This date commemorates the signing of the Declaration of Independence in 1835. The first commemorations will take place this year in Te Taitokerau with a multisport event - the E Rima Challenge. It is envisaged that commemorations will move from region to region each year," says Mr Flavell.
A five-member advisory panel, chaired by Sir Wira Gardiner, is overseeing the fund.
More details Te Pūtake o te Riri - Wars and Conflicts in New Zealand Fund can be found here: http://www.tpk.govt.nz/en/whakamahia/te-putake-o-te-riri-wars-and-conflicts-in-new-zeal/
Media contact: Sean Martin 021 539 610