"I applaud Wellington City Council on its goal to make the Capital city, a te reo Māori city. Most people in the world, and certainly in the globe's capital cities, speak at least two languages. We can do it too," says Te Puni Kōkiri Chief Executive Michelle Hippolite.
Published: Tuesday, 20 February 2018 | Rātū, 20 Huitanguru, 2018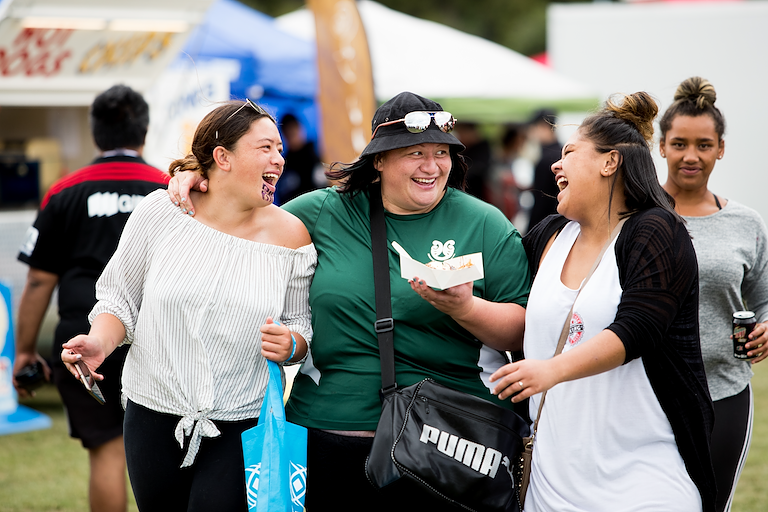 "Placing a stake in the ground to show New Zealand's Capital city actively promotes our indigenous language, sends a strong message both here and overseas. Well done".
Wellington City Council opened public consultation on its draft te reo policy, Te Tauihu – Te Kaupapa Here Huikihuki Te Reo Māori earlier this month. Consultation closes on 12 March 2018.
"Te reo Māori is a living language for all New Zealanders. It should be seen, spoken heard and enjoyed in commerce, sport, the arts, government, at the supermarket and even on the bus.
"We want more people, speaking more Māori, in more places", she says.
"Last year we congratulated Rotorua on becoming the first official bilingual city, and now Wellington is hot on its heels. Both Wairoa and Ōtaki are also on their way to becoming the country's first bilingual towns. I am excited to see who will be next.
"Most people in the world, and certainly in the globe's capital cities, speak at least two languages. We're a dynamic, exciting city. We can do it too".
Te Puni Kōkiri plays a lead role in the government's work to revitalise the Māori language by working together with other agencies. It is now developing the Maihi Karauna strategy which focuses on ensuring government systems, policies and practices support the ongoing revitalisation of te reo Māori now and in the future.
"Te Puni Kōkiri works nationally and locally on a range of vibrant whānau and community projects that breathe life into our first official language."   
Mrs Hippolite says aspects of the Council's proposed strategy to raise the profile of the Māori language are commendable.
"Bilingual signage gives the language a physical presence in the city. While restoration of place names opens up discussions on the oral grid that first mapped this land. When we revive those names we unlock all of the cartographic, historical, cultural and scientific knowledge they hold".
Last year Te Puni Kōkiri and Te Taura Whiri i te Reo Māori released a guide, Māori-English Bilingual Signage to support efforts to revitalise te reo Māori.
"It's marvellous to see this commitment from our local Council and fellow Wellingtonians" says Mrs Hippolite.