Eleven interns and one summer placement have spent the last week in Wellington participating in induction, meeting their new teams, and attending the Machinery of Governance course in preparation for their three month internship at Te Puni Kōkiri.
Published: Thursday, 3 August 2017 | Rāpare, 03 Hereturikōkā, 2017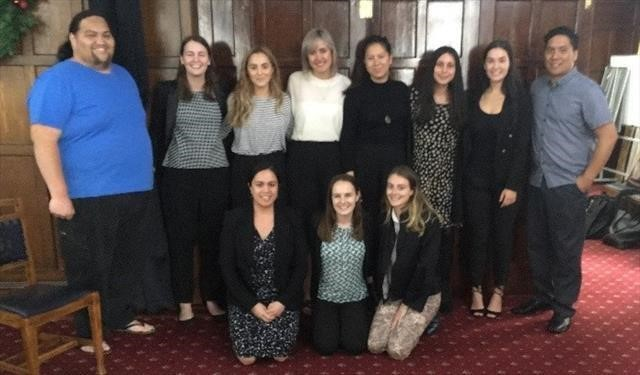 "The use of interns to support our busy teams was such a success last time that we had to do it again," says Andrew Standish, Kaitohu Tumuaki Human Resources.
This time Te Puni Kōkiri has welcomed the largest intake of interns as well as a summer placement in the Rotorua office to provide extra hands-on-deck while picking up valuable work experience.
Ten interns are based at the National office distributed amongst different teams, and one in the Hamilton office, and a summer placement at the Rotorua office.
Tipene Haira (Te Arawa, Tūhourangi, Ngāti Wāhiao) is no stranger to Te Puni Kōkiri or the whānau in Rotorua.  As a rangatahi he would visit the office many times with his kuia, Maria Tini, who has since passed away and Watu Mihini, who is working alongside Tipene in the Te Arawa office. 
"My kuia definitely had an influence over me and the decisions I continue make in terms of my mahi and academic choices. I have always been interested in working at Te Puni Kōkiri," Tipene says.
Lucy Pia (Ngā Puhi) is a returning intern.  Last summer, she was based with the Whangārei team and worked on a range of mahi including the Mānuka Planting Initiative.  
This time Lucy is in the Assistant Deputy CE Puni in the National office. "I am looking forward to all the projects ahead and working alongside everyone," she says.