Karanga mai e Hine-takurua, karanga mai e Matariki!
The rise of Matariki is always a time to reflect – to be content with the year that has gone, and look forward to new challenges with renewed enthusiasm.
Published: Monday, 25 July 2016 | Rāhina, 25 Hōngongoi, 2016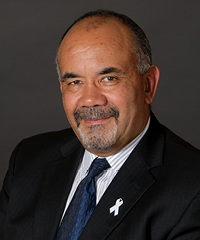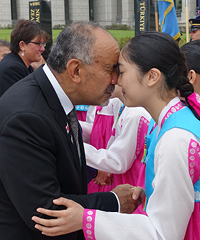 Earlier in June I led my first Ministerial cultural and trade mission to South Korea and Japan. Our delegation included 12 Māori business leaders from the tourism, fishing, forestry, food and beverage and nutraceuticals sectors.  The focus of this mission was on strengthening and deepening relationships to help further grow our productive and internationally connected Māori economy.
It was a great opportunity for our hosts to understand better the unique characteristics of Māori business including our youthful and growing population, our entrepreneurial flair, our long-term focus spanning intergenerational timeframes, our sustainable practices and prioritisation of relationships, all of which are underpinned by a powerful Māori economy.
Opportunities like this fit under my five priority areas of: "Wh" priorities, Whare, Whenua, Whānau, Whakapapa and Whakawhanake.
WHARE
The Māori Housing Network ensures whānau have access to safe, secure and healthy homes receiving a $12.6 million funding boost over the next four years in the recent budget. In 2015/16, the Network approved projects that will help build 42 affordable rental homes and repair around 243 whānau homes.  It is also funding infrastructure for social, affordable and papakāinga housing on Māori land for 116 whānau. There is a lot in the space that we have to do.
WHENUA
Another $14.2 million has been secured to support the establishment of the new Māori Land Service, which is a key element of the current reform of Te Ture Whenua Māori.  The $14.2 million is made up of $8 million in operating funding over two years, plus $6.2 million of capital. The Māori Land Service will provide vital administrative services to Māori landowners and will take over some functions currently administered by the Māori Land Court. The key is to have that one-stop-shop to assist our people with the development of their land should that be their wish.
WHĀNAU
Whānau Ora will receive a $40 million boost for operating funding over the next four years, allowing it to substantially increase the number of whānau it can support.  The funding means support for up to 2,500 more whānau and families on top of the more than 8,500 that were already being supported at the end of March 2016.
WHAKAPAPA
Te Mātāwai, the new independent statutory entity established under Te Ture mō Te Reo Māori 2016, will provide leadership on behalf of iwi and Māori in their role as kaitiaki of the Māori language. Te Mātāwai will help to address this issue of iwi and Māori working in isolation and stimulate wider language revitalisation progress and development.
Reflection, as I say, is an important part of Matariki but so too is planning and forecasting for the year ahead.
Over the next few months I will be completing the last of my regional visits for He kai kei aku ringa in Rotorua 29 July; Hamilton 1 September; Wanganui 8 September; Christchurch 13 October and Auckland 10 November.
The purpose for the He kai kei aku ringa regional hui is to provide a big picture, strategic outlook for the Māori regional economic development, showcase home grown economic development initiatives and share initiatives from across the motu.
I welcome you to attend one of the upcoming hui to discuss what will contribute to a thriving Māori economy in your region and how the government might enable Māori to achieve this through He kai kei aku ringa. Naumai, haere mai.