A cheaper power bill and a sweet-smelling bathroom were the immediate positive impacts for the Goldsmith whānau after completing their housing repairs.
Published: Thursday, 18 April 2019 | Rāpare, 18 Paengawhāwhā, 2019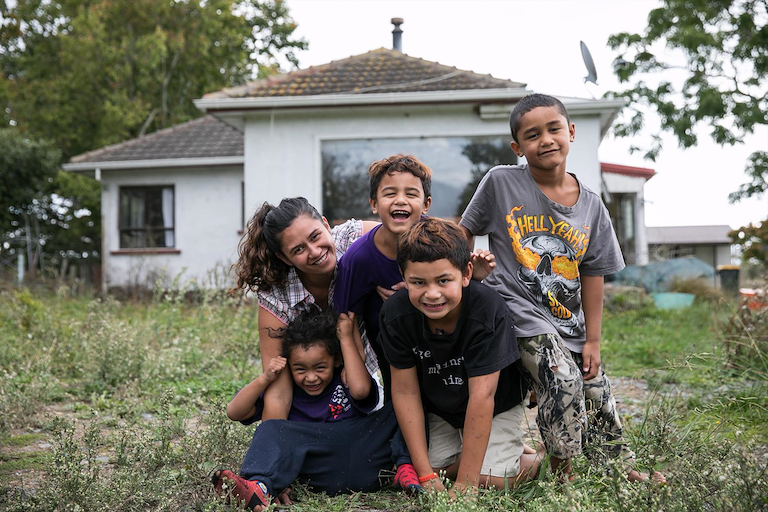 The whānau was one of seven that Te Korowai Hauora o Hauraki's Kathleen Makiri identified as needing critical housing assistance in the Hauraki region.
Jayme-Dean Goldsmith bought her home four years ago. As a first time homebuyer she found a semi-rural settlement, an hour South-East of Auckland, was the perfect place to get on the property ladder.
She is happy with the lifestyle the location offers her family. They have a couple of pet goats, plenty of room for outdoor fun, and is only a short walk to the small and friendly local school.
Jayme-Dean has four young boys that she now parents on her own and sometimes struggles financially. When Kathleen from 'Te Korowai' offered her a housing assessment, Jayme-Dean says she was happy for any help she could get.
She noticed her bathroom always had a "funny smell" despite spending hours constantly cleaning it. It got to the point where Jayme-Dean even made her boys mimi outside thinking it was their fault.
Prior to Jayme-Dean buying the place, the bathroom had been renovated, and the repair process uncovered a number of renovation short cuts that were the cause of her bathroom odour problem.
The shower cubicle had been nailed to the wall, but a nail had pierced the hot water pipe. Not only was water leaking and causing black mould to grow behind the walls but the excess water was also creating a higher-than-normal power bill. The original copper pipes had also been replaced with plastic, and the toilet was incorrectly installed creating even more leakage in the bathroom.                                                                                          
"It was shocking how bad it was," Jayme-Dean says.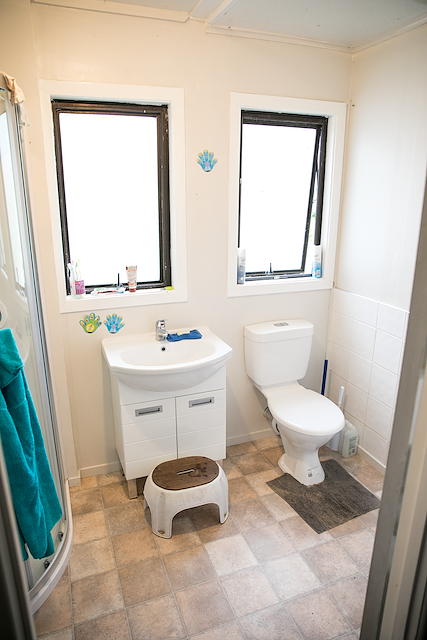 But she says Franzen Maintenance, who conducted the repairs, were very respectful and the quick turnaround only left them without a bathroom for one week.
"They were great with the kids and really helpful with advice about future things I could do to help."
Kathleen Makiri led the housing project for Te Korowai Hauora o Hauraki. The iwi-based health and wellness service received $110,000 of Māori Housing Network funding in September last year to conduct ten whare repair assessments, repair seven of the most critical homes and run maintenance workshops for whānau.
Kathleen says she was impressed with who went "above and beyond" on the project. She was also pleased to see how much enthusiasm the whānau showed to improve their home and their overall wellbeing.
The Maori Housing Network Repairs programme supports whānau that live in dwellings that do not meet safe or healthy parameters.  In this situation, critical repairs to the bathroom walls to remove toxic black mould and make safe the hot water pipes in the walls had a positive impact on whānau.