Six foot four inches Phillip Turia is an 18 year old student at Palmerston North Boys High School whose talent on the volleyball court has landed him a full NAIA Division 1 Scholarship to Campbellsville University in Kentucky, USA.
Published: Friday, 9 December 2016 | Rāmere, 09 Hakihea, 2016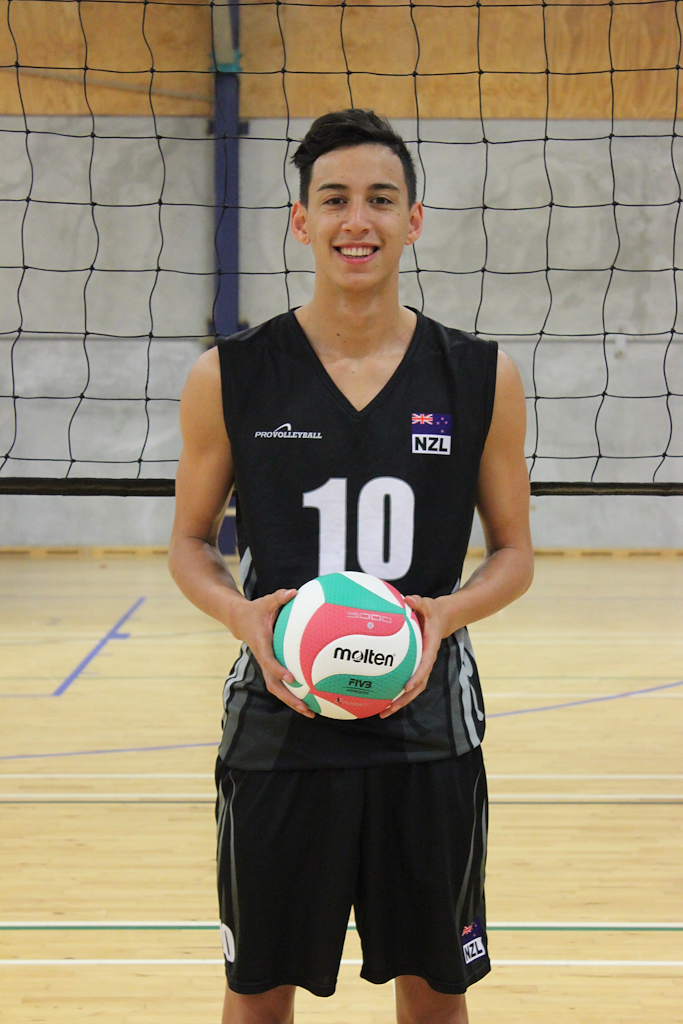 "Being offered a full scholarship took me by surprise and I am very thankful.  I know it's going to be really different from living in Palmerston North but I am looking forward to meeting new people and having new experiences.  There are so many people that have helped me throughout my journey and I would like to truly thank them all for supporting me," said Phillip.
In July this year he competed in the 19th South East Asian Games Volleyball Championship, in Myanmar, with the New Zealand Junior Men's volleyball team.  The team placed a respectable 5th but Phillip seems to have come out on top after attracting the attention of USA university scouts.
"Phillip has proven himself to be a quiet achiever who has been well supported by a number of quality coaches. Through his perseverance he has advanced significantly as a volleyball player," said Neil Anderson, VNZ National Junior Men's Coach.
The scholarship will give Phillip the opportunity to develop his talent in volleyball but also give him new learning and life experiences.
"Phillip is an extremely talented young man who shows extraordinary talents both on and off the volleyball court.  His outstanding athleticism will continue to develop as he takes up this opportunity offered him in the USA.  A well-deserved opportunity for a popular young Māori athlete from the Manawatu and we at Volleyball New Zealand wish Phillip all the very best in this new adventure," said Volleyball NZ Chief Executive, Paul Cameron.
His volleyball career includes being selected for Volleyball New Zealand under 17 boys North Island team and Under 19 New Zealand Development team, as well as representing Palmerston North Boys High School, Palmerston North Volleyball Association and Massey University.  Philip has been named Code award winner for volleyball at the 2015 and 2016 Manawatu Secondary Schools Sports Awards.
Trevor Shailer, Chief Executive of Sport Manawatu is familiar with Phillip and his sporting achievements.  "I think it is an outstanding achievement for Phillip.  It provides a visible pathway for rangatahi to aspire to.  We are certainly really proud of his achievement and I'm sure his whānau will be very proud," said Trevor.
In January 2017 Phillip will begin his four year experience at the Christian university Campbellsville in Kentucky, USA amongst 5,000 other students.
Phillip was a recipient of a Te Puni Kōkiri Rangatiratanga Grant which assisted him to attend Championship held in Myanmar this year.